Pipelines enable marketers to keep track of contacts on various stages of marketing campaigns.
For example, if you want to track conversions from a contact form on your website, you can set up the following segments: filling out a form, opening an email, downloading an offer, and finally – purchasing the product. The segments included in the pipeline will refresh automatically to provide you with reports on leads on all stages of the process.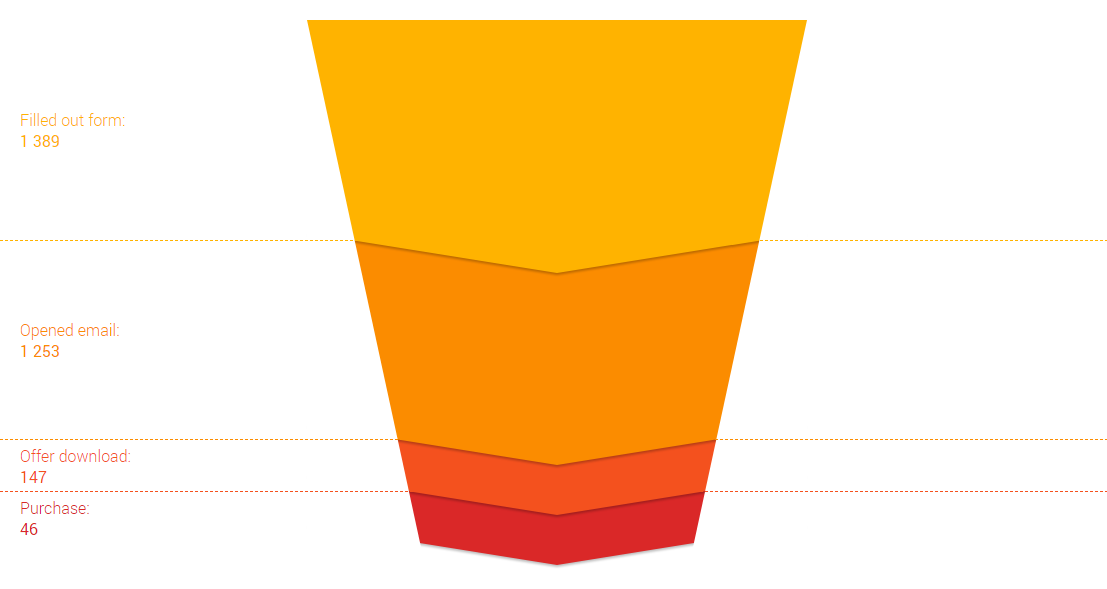 How to create a pipeline report?
To create a new pipeline, navigate to Segmentation, and then select Segment creation from the menu on the left. Based on appropriate criteria you can create segments which will then be used as stages of the pipeline, e.g. Filled out forms.
After having configured segments that will allow you to track the flows between various stages of the process, navigate to Reports, and from the menu on the left select Pipelines, then click on Drafts.
Click the Add button in the upper right corner of the screen. Specify Name and activity time of the pipeline - the period of time during which the system will be checking the number of contacts in the segment. After saving the pipeline's settings you can launch it by clicking the blue launch button.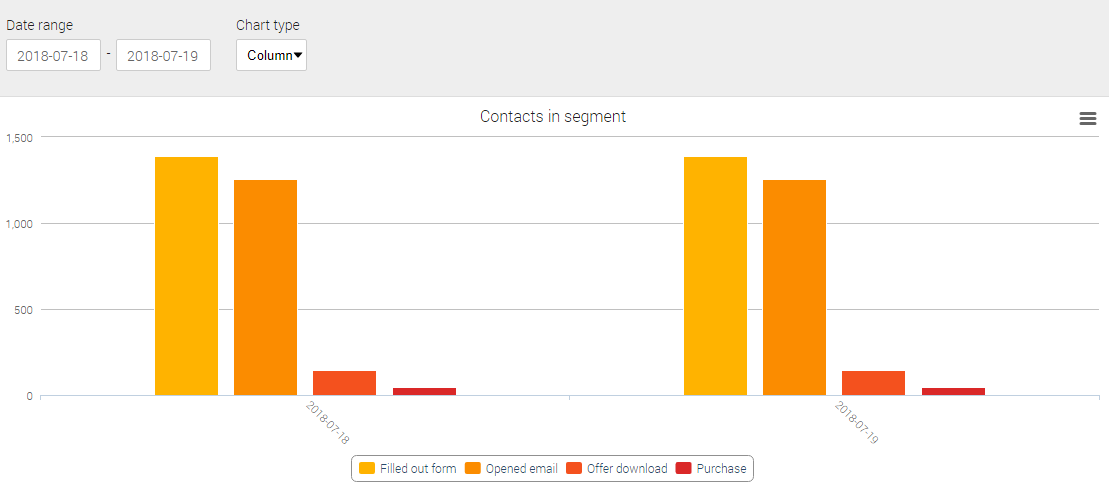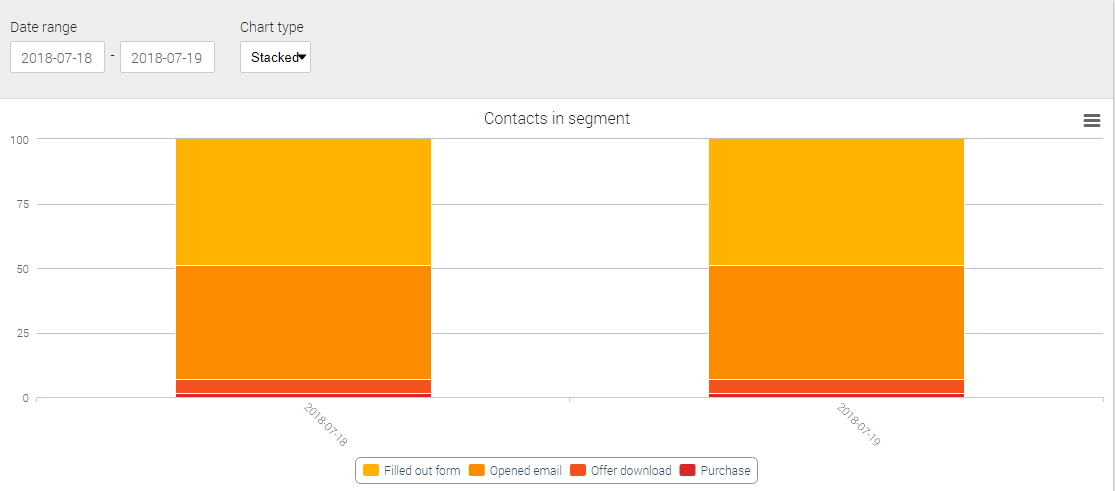 Important note: Segments are refreshed automatically every 24 hours unless you refresh them manually in Segmentation.
When the specified activity period lapses, the pipeline is transferred to the Finished section, and the segment count is no longer calculated. You have access to the reports here, which may be presented as column graphs or stacked bar charts, and downloaded as files.