Loyalization module enables you to provide your potential customers with vouchers. In order to use vouchers navigate to Loyalization. Then select Vouchers from the menu.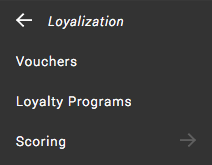 In order to add a new set of vouchers, fill the following fields: Name that will only be visible within the system and Valid date - after which the vouchers will become invalid. Choose Vouchers are in CSV file. Then add your file.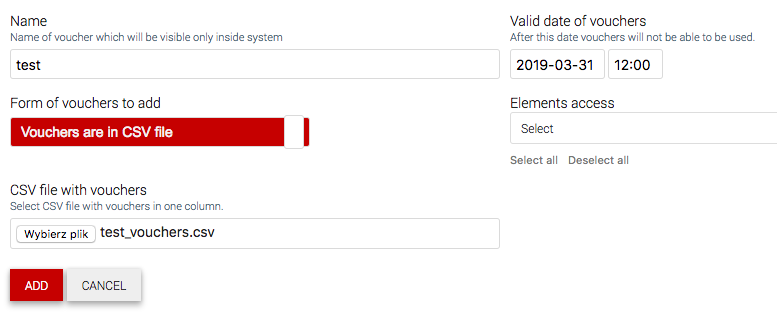 After loading the file the key will be generated automatically.