Alphanumeric codes allow you to communicate with your customers, which can include, for example, unique codes to take advantage of promotions.
Adding codes in the system
To use the codes, go to the Loyalization module, and then go to the eCouponing tab: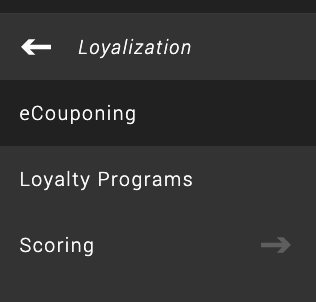 To add a new coupon pack, fill in the following fields: the name (which will be visible only to iPresso users) and the Valid date of vouchers - until this date the coupons will be valid in iPresso.
In the Form of vouchers to add section, check Vouchers are in CSV file, and then attach the file.

Once the files with codes are uploaded, their Key will be automatically generated: