iPresso allows you to create multiple groups of system users, thanks to which it possible to set up different levels of access to particular features.
Creating a user group
If you want to create a new group, navigate to System and select System accesses from the menu on the left. Then select Users, and click on User groups.

The system will display a list of currently existing user groups.
Click the Add button in the upper right corner of the screen.
Specify the name the group, and click Save.
You will see the list of groups again. If you want to provide the new group with access to some specific features, click more, and then select permissions.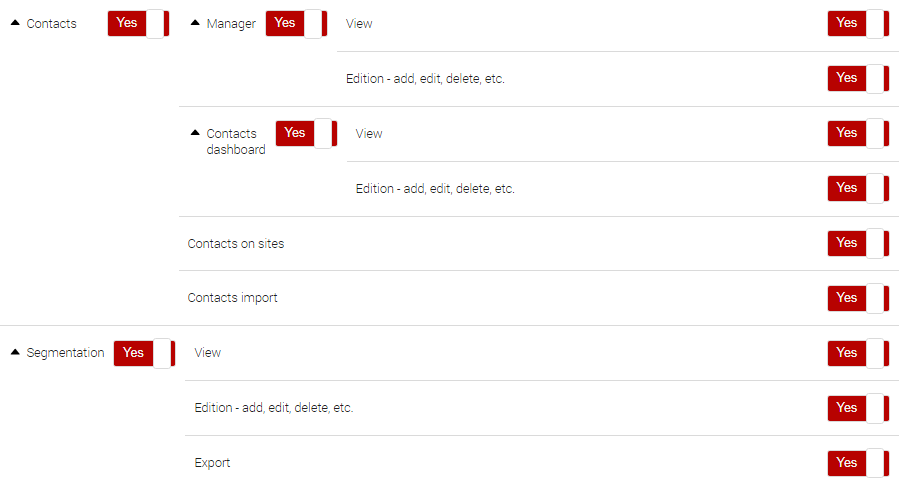 You will see a list of all the modules of the system for which you can grant or withdraw access by moving relevant sliders.
If you click more, and then select settings, you will be able to provide the user group with unlimited access to contacts and system features, and to provide sender email addresses.