In order to provide you with the highest possible email deliverability rates, and to make sure that the messages you send are always responsive, we have implemented size validation of the attached image files.
Email sendings
When creating an email campaign, bear in mind that none of the graphic elements that you use can exceed 400 KB, while the total size of all the images attached to a single sending cannot exceed 1,5 MB.
The Drag&Drop wizard will provide you with information on how much space is still left at a given moment.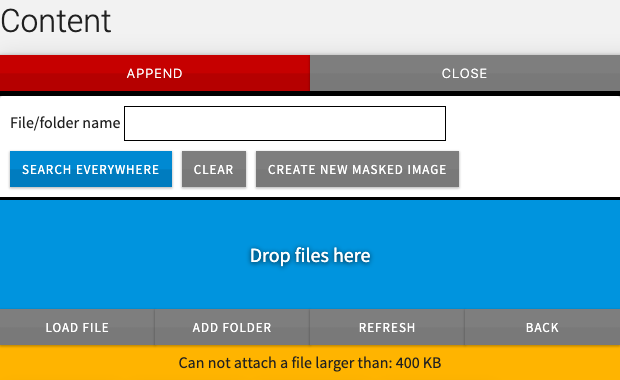 If you select a file whose size exceeds the limit, the system will respond with a warning message.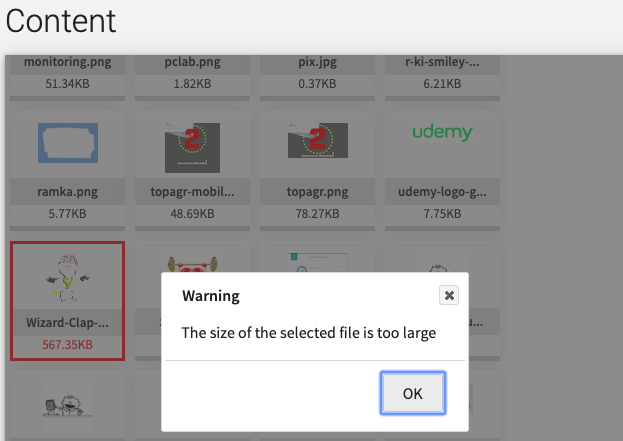 You can monitor the size of attached files at the Summary stage of your campaign. If the size of any of the files, or their total size, is exceeded, the system will display a relevant message.
The red colour of the field means that the file size was exceeded. The system will inform you which of the files are too large.

If the field is highlighted in yellow, the file size is close to the maximum limit.
If the field is highlighted in green, the file size is correct.
Web push notifications
You can attach an image or an icon to your web push notification. Such a file cannot exceed 200 KB, and the total sizes for one campaign also cannot exceed 200 KB.
An example of a correct configuration:
Icon: 50 KB
Image: 150 KB
An example of an incorrect configuration:
Icon: 100 KB
Image: 300 KB