Enabling two-step authentication
When adding a new user, you have the option to enable two-step authentication, which further secures the system.
To add a new user, select:
System --> System Access --> Users --> Users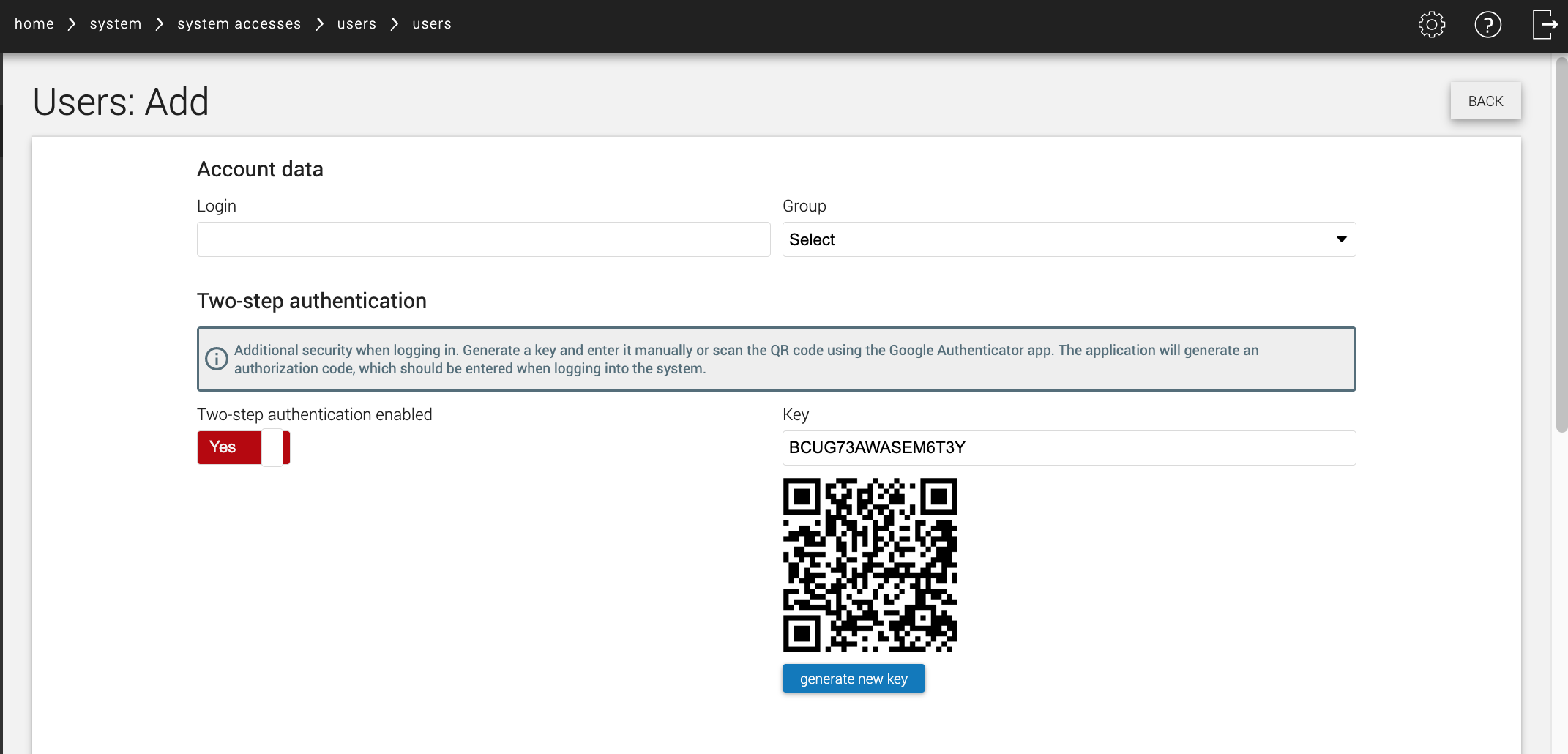 A unique key is created for each user, click on the blue generate new key button. After saving the two-step authentication, the system will ask for the password of the account where the operation is performed.
Google Authenticator
When the function is enabled, you need to download the Google Authenticator application to your phone.
By clicking add you enter the Account Name (login) and the generated security key, then approve. After approval, we will be shown a code to enter when logging into the system. First we enter the login and password, then click log in. In the next view, we rewrite the code from the application and click confirm. The validity of the code is limited by time, after expiration a new code will appear.