How to launch the integration?
It only takes a few clicks to integrate your PrestaShop store with iPresso.
Go to the Module Manager in your PrestaShop admin panel. In the search engine type iPresso: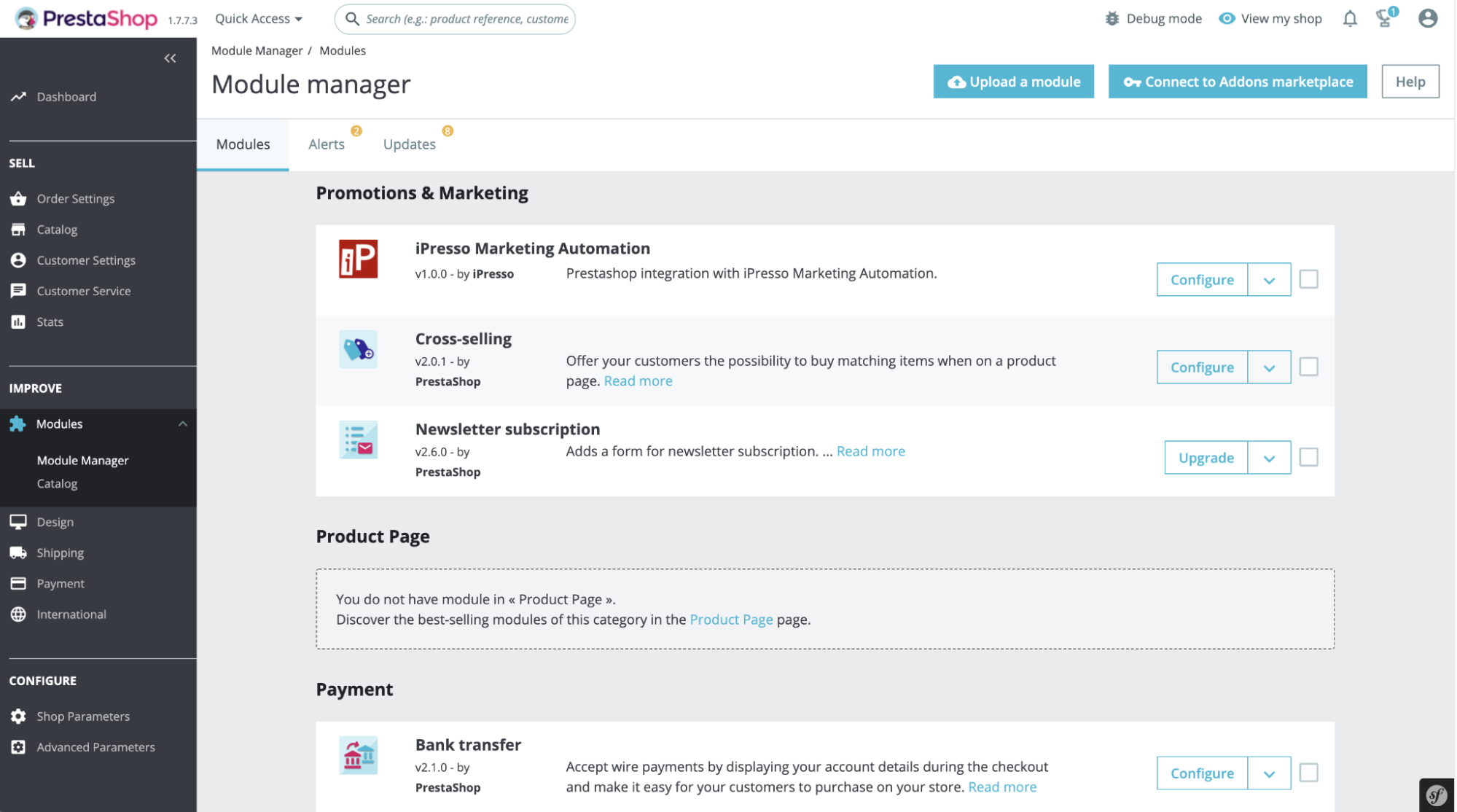 Click the Configure button:

This action will take you to the configuration page. The iPresso integration token is an API key. We will cover how to use it in the following article sections.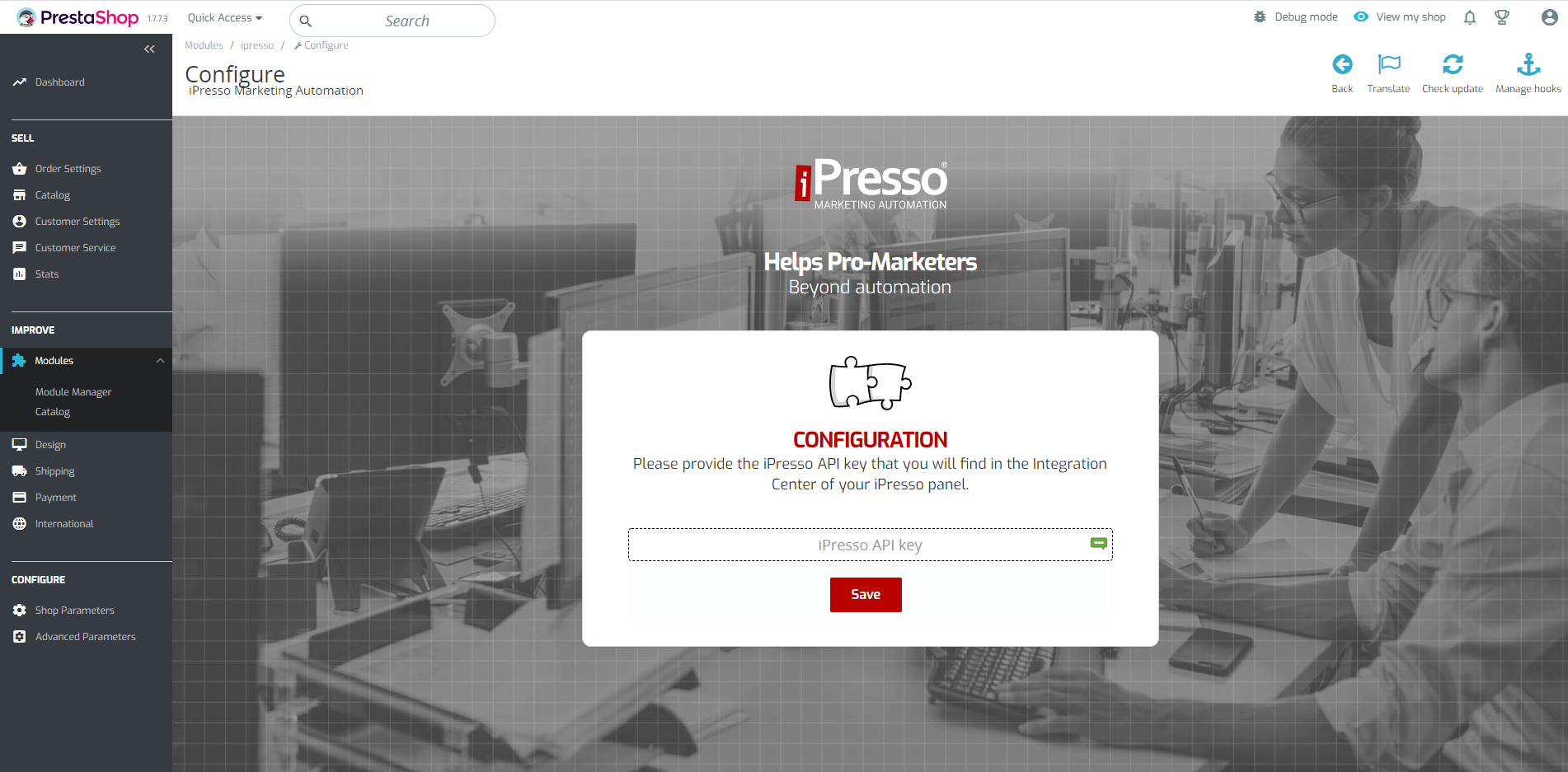 Now let's focus on the integration. Go back to the iPresso and enter the Integration Center: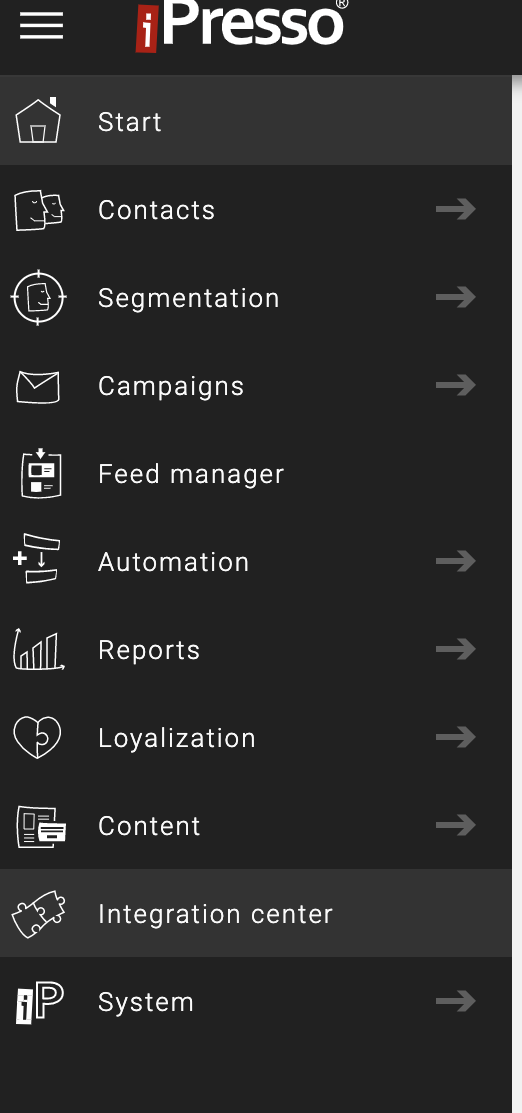 Go to the "Turned off integrations" section and select the eCommerce tab. You will find a button to activate PrestaShop there. Click Activate:

The integration will not be activated yet. Click Activate in the upper right corner:

In the configuration tab, select the permission given to the contacts (your customers) from PrestaShop to iPresso. Also, select whether the duplicate contacts sent to iPresso should be added to the existing contacts in your database. Click Save:

Once saved, an API key will be generated. You need to copy the key and paste in the Prestashop admin panel: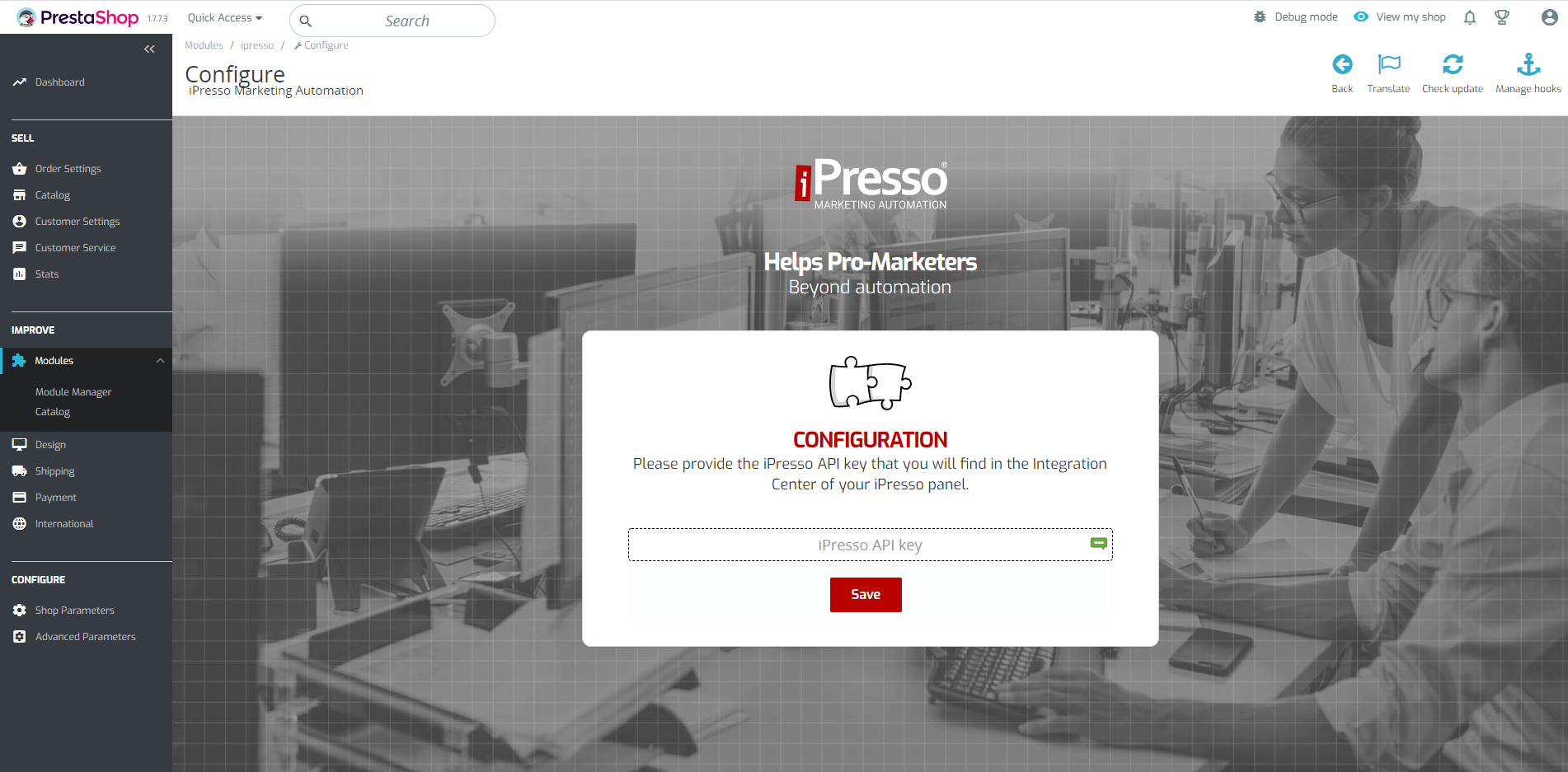 After pasting the key, click Save.
To synchronize your contact between your Prestashop and iPresso, go to the Prestashop integration in the Integration Center. Click Sync your data (1), and confirm Schedule synchronization by clicking Yes (2):

Done! Now you can set up your first marketing automation activities in iPresso :)