Once entering iPresso, the startup dashboard will greet you. From there, you have access to view the most important information about your account.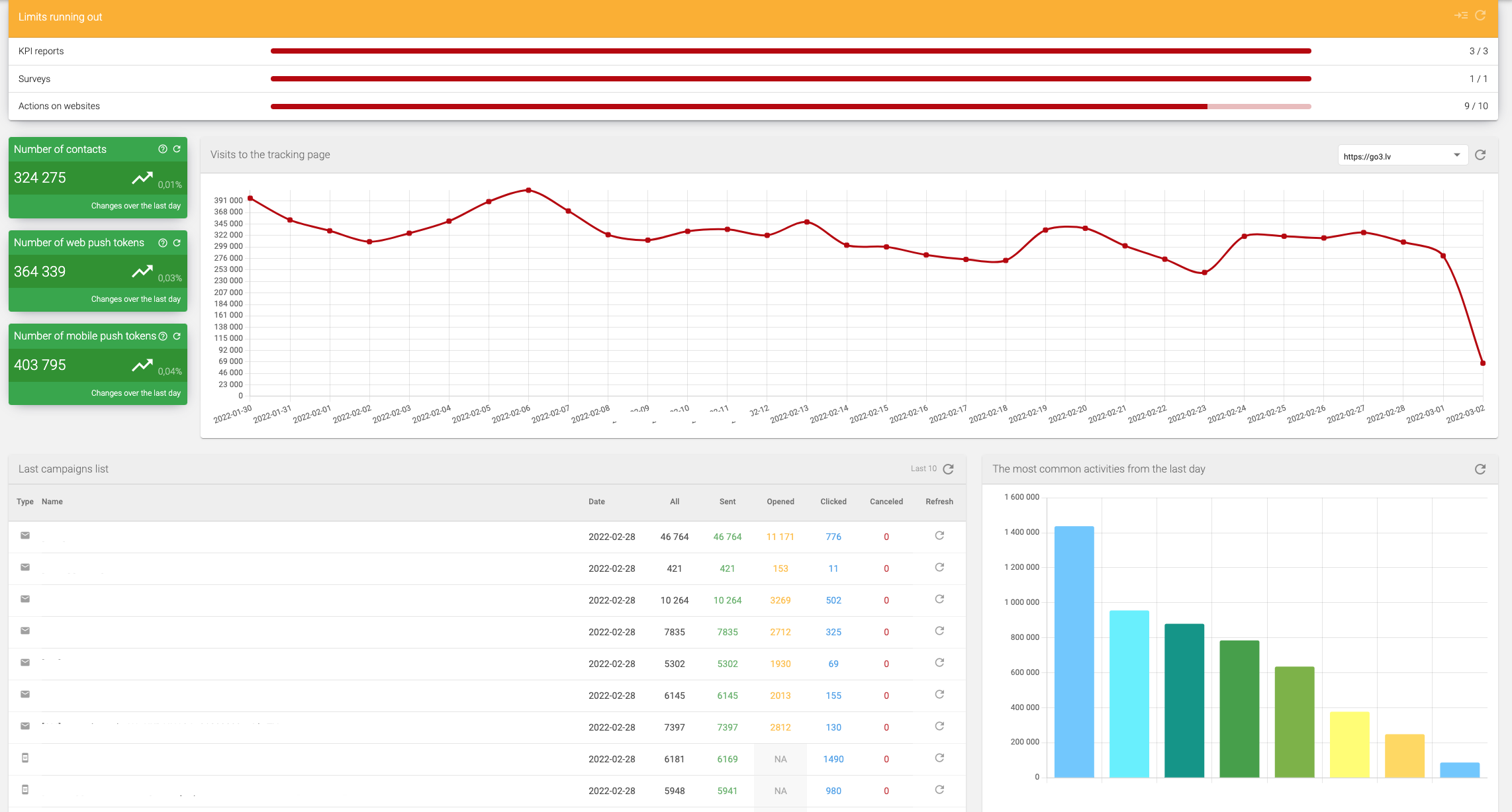 Expiring limits
We try to keep you informed about expiring limits. However, in the throes of everyday duties, it is easy to miss our announcements. That is why we have provided information about running out of limits in the dashboard - you will not miss anything here. Additional limit packs are also displayed here.

Trends of contacts, web pushes, mobile pushes, and monitored pages
Thanks to the three tiles, you can quickly check how many contacts, web push, and mobile push tokens you have, and what are the changes in percentage from the previous day: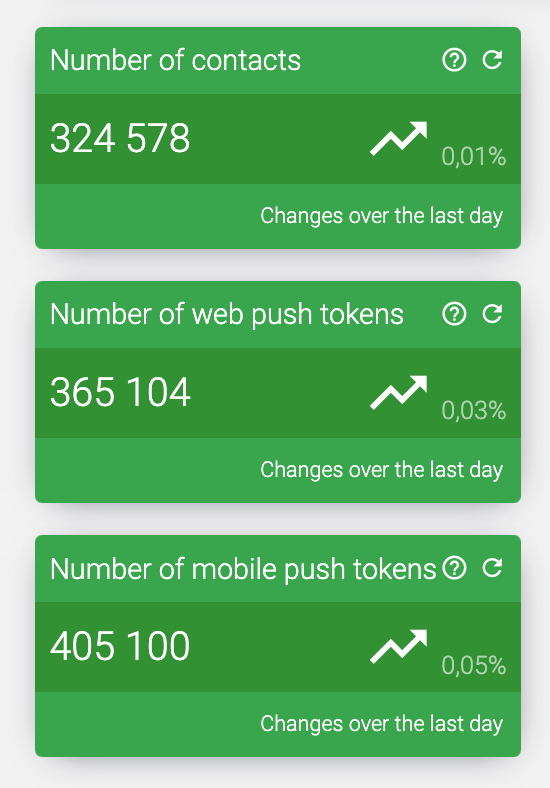 If the changes are positive - the tile is green. If it is negative - red. If there are no changes - it remains yellow.
The graph below reflects the number of users who viewed the site. It shows the trend for the last 30 days for a particular URL you can choose from the drop-down list in the top right corner:
List of recent campaigns and activities
With this list, you can view the last 10 shipments along with basic statistics about the shipments, openings and clicks: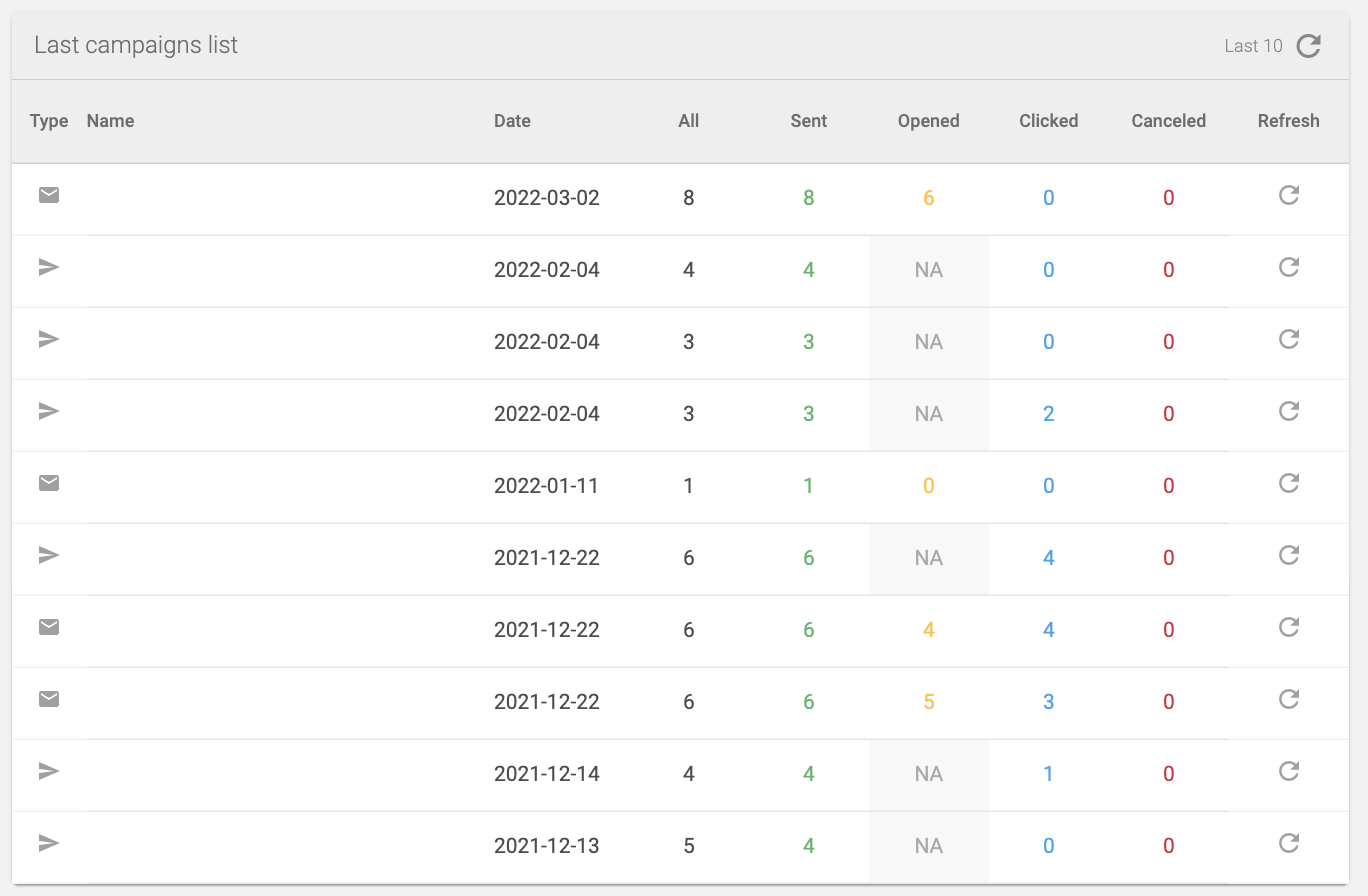 You may notice a difference between the All and the Sent column. It means that, for example, due to the lack of consent given by your contacts, there might be a problem with sending the emails. It is then worth reviewing your contacts database.
Next to the list of campaigns, you will find a chart of your contacts' most frequent activities from the previous day: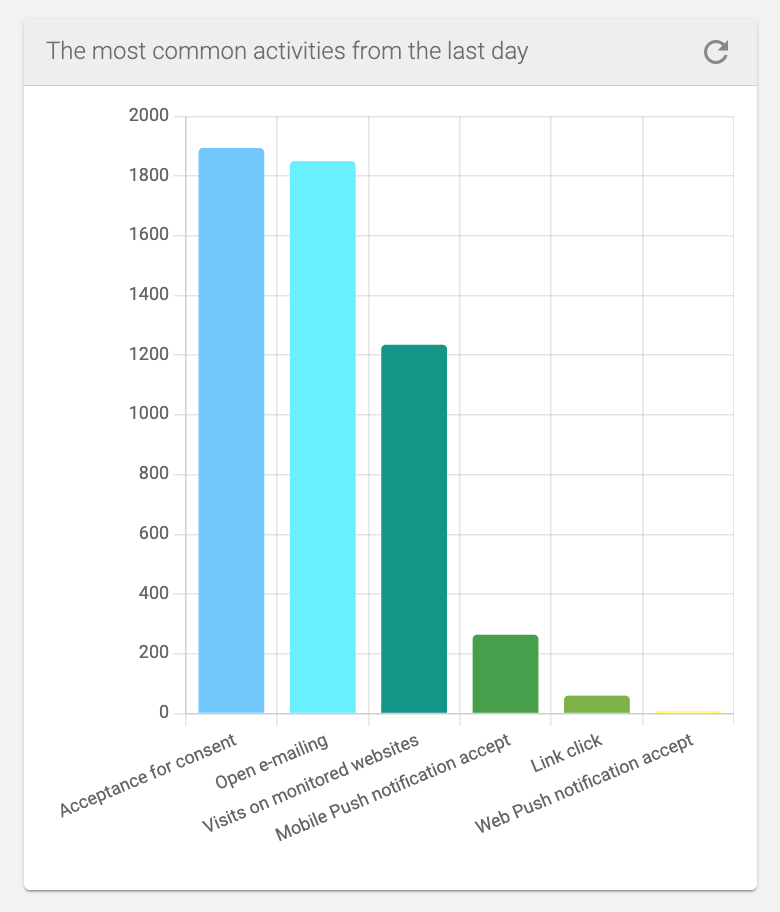 Summary
We hope the dashboard has made your job easier.
Remember that you can refresh each element of the dashboard if you need the most recent data.