There is no better way to get feedback than a survey. In iPresso, you can create surveys and target them to your audience.
To get started, go to the Content section and click create a new survey: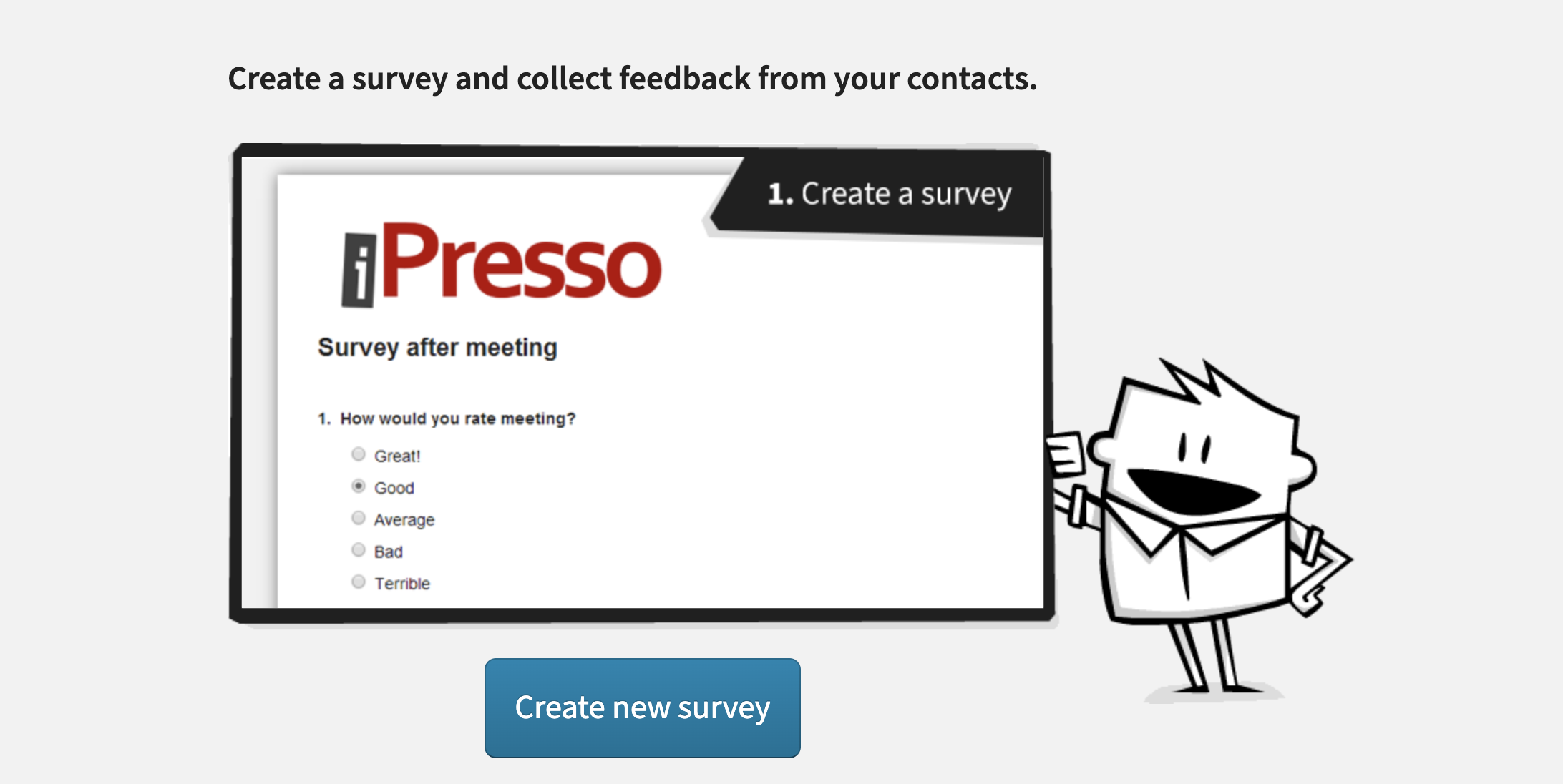 Creating questions
The first step is to create questions for your respondents. Choose from among the questions:
open
single-choice
multiple choice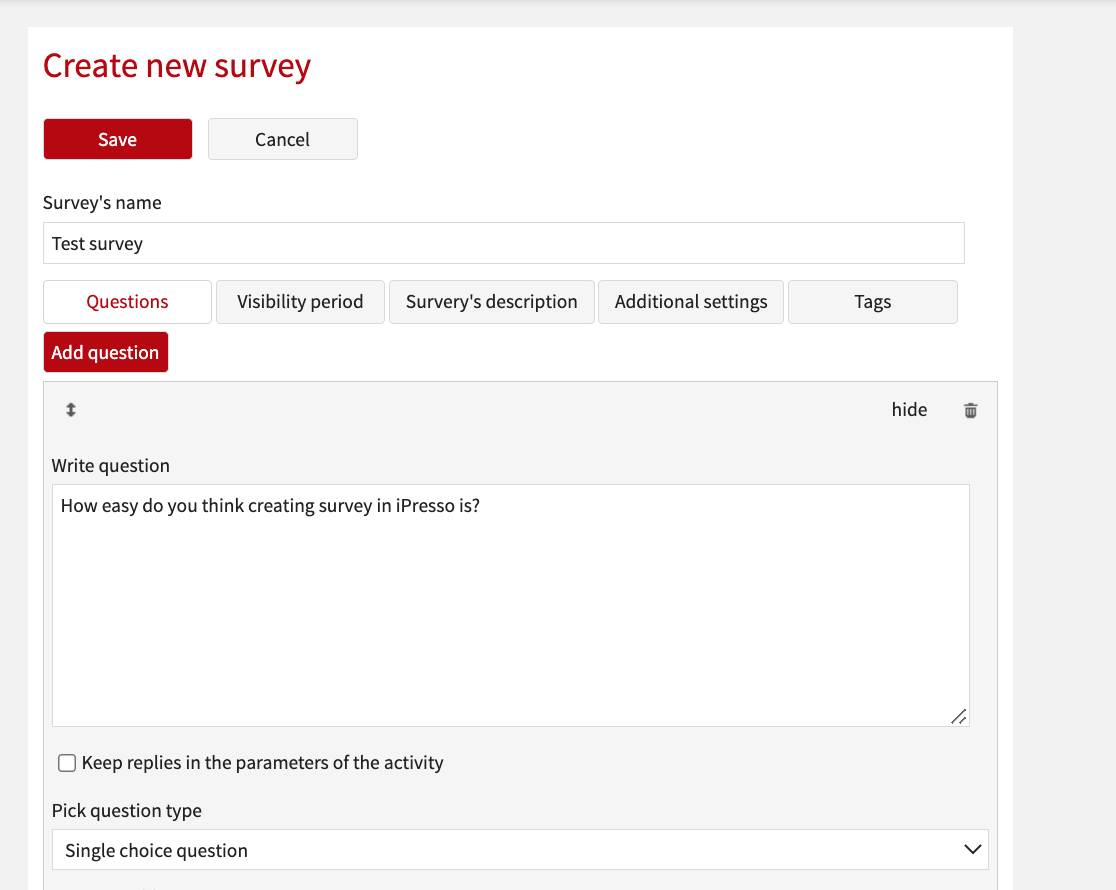 For open-ended questions, you do not define answers for respondents - they type their own answers.
For single-choice questions, you define possible answers, and the respondent can choose one of them: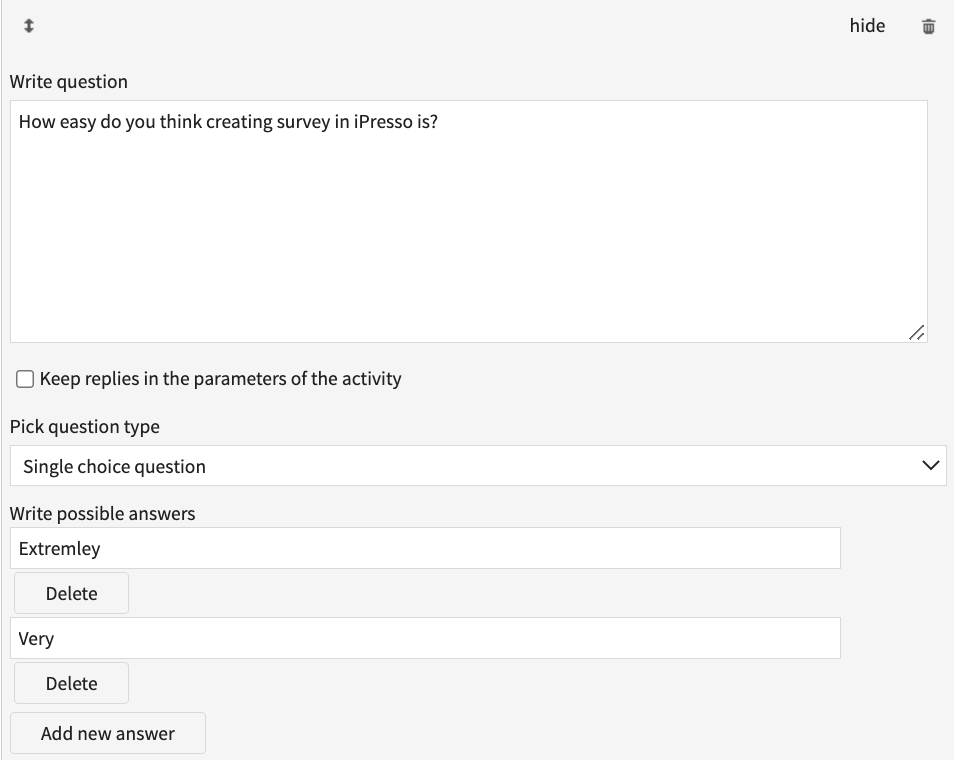 For multiple-choice questions, you define the possible answers, and the respondent can choose many of them:
When you have entered your questions, save the survey in the upper left corner.
Additional settings

Here you can enter a description of your survey. You can do it through a simple description, or paste HTML code - to do so, switch the view by clicking the Source button: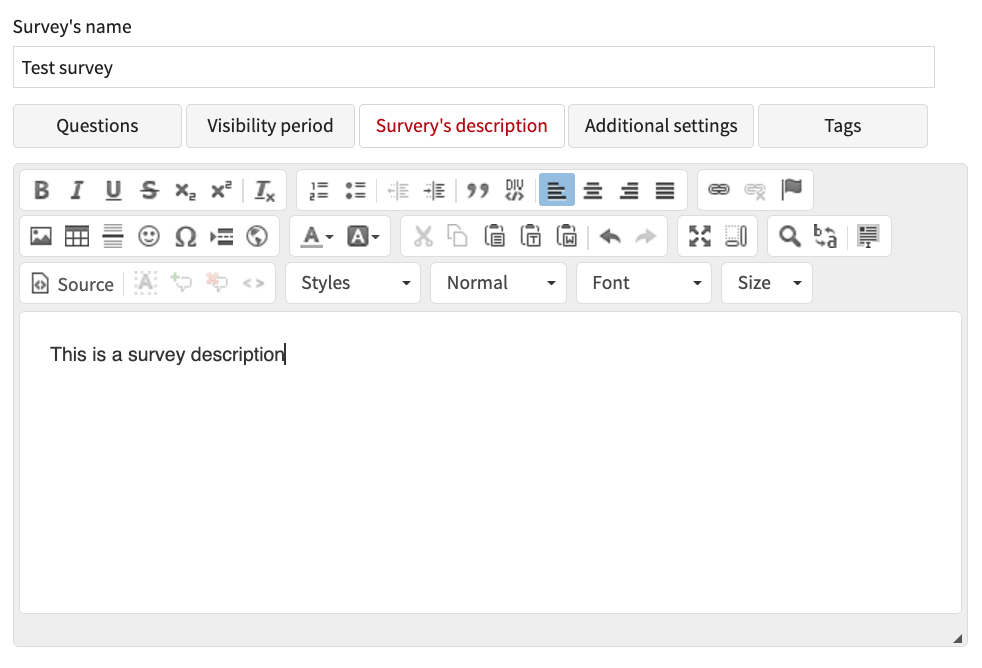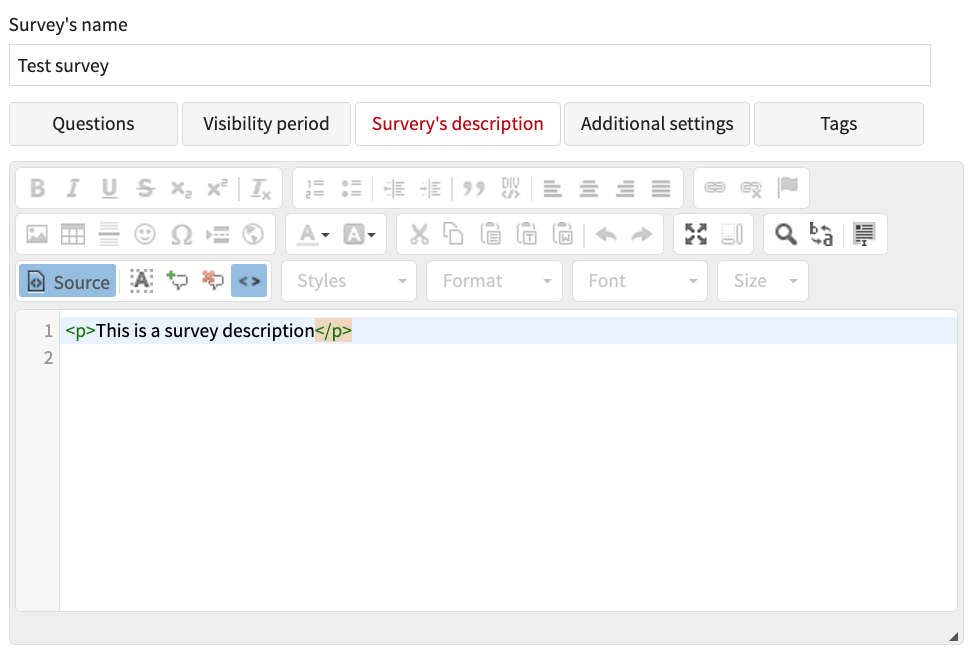 You can also upload an email to which you will receive notifications of completed surveys and add your survey logo: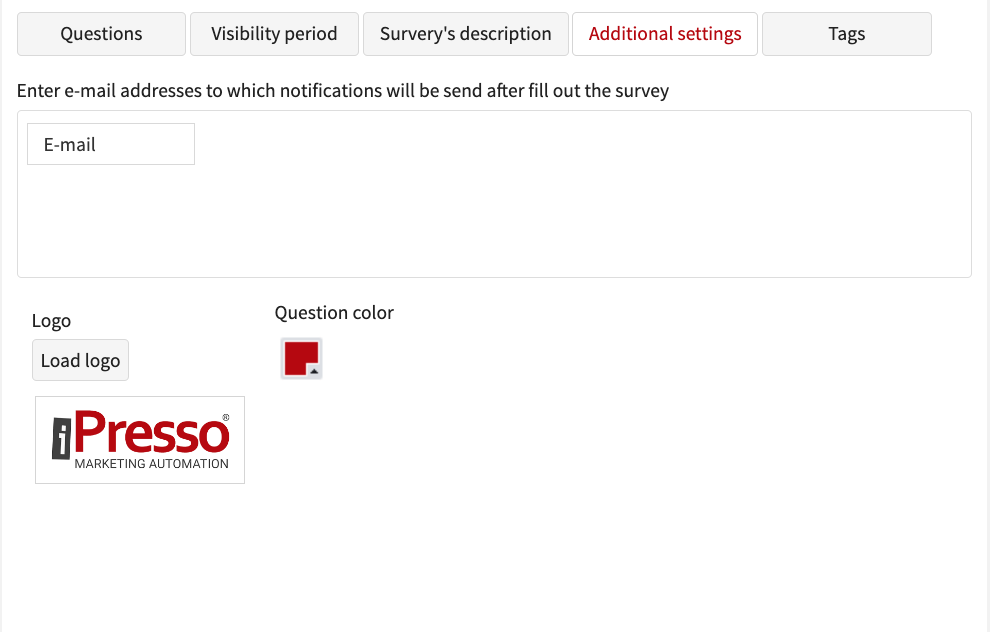 Survey activation and collection of results
Go to the Drafts tab. To activate the survey, click on Activate:

Once activated, you will find all surveys under the Active tab:
You can click preview - a new window will open to view your survey: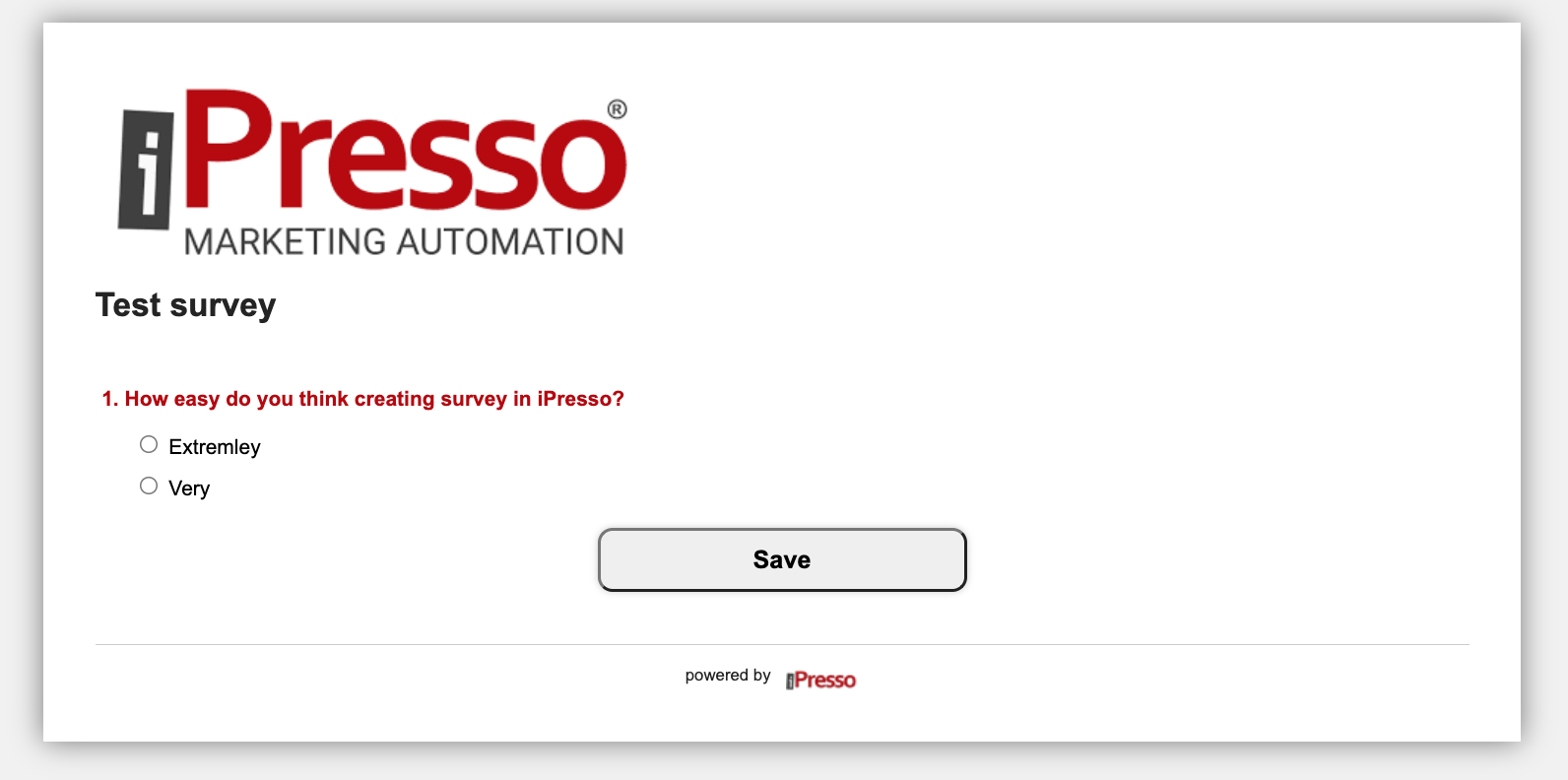 If the survey meets your expectations, go back to the Active tab, select the survey and, after hovering, click on Link. This is a link to your survey - you can distribute it to your respondents.
To check the responses, select Results or Detailed Results: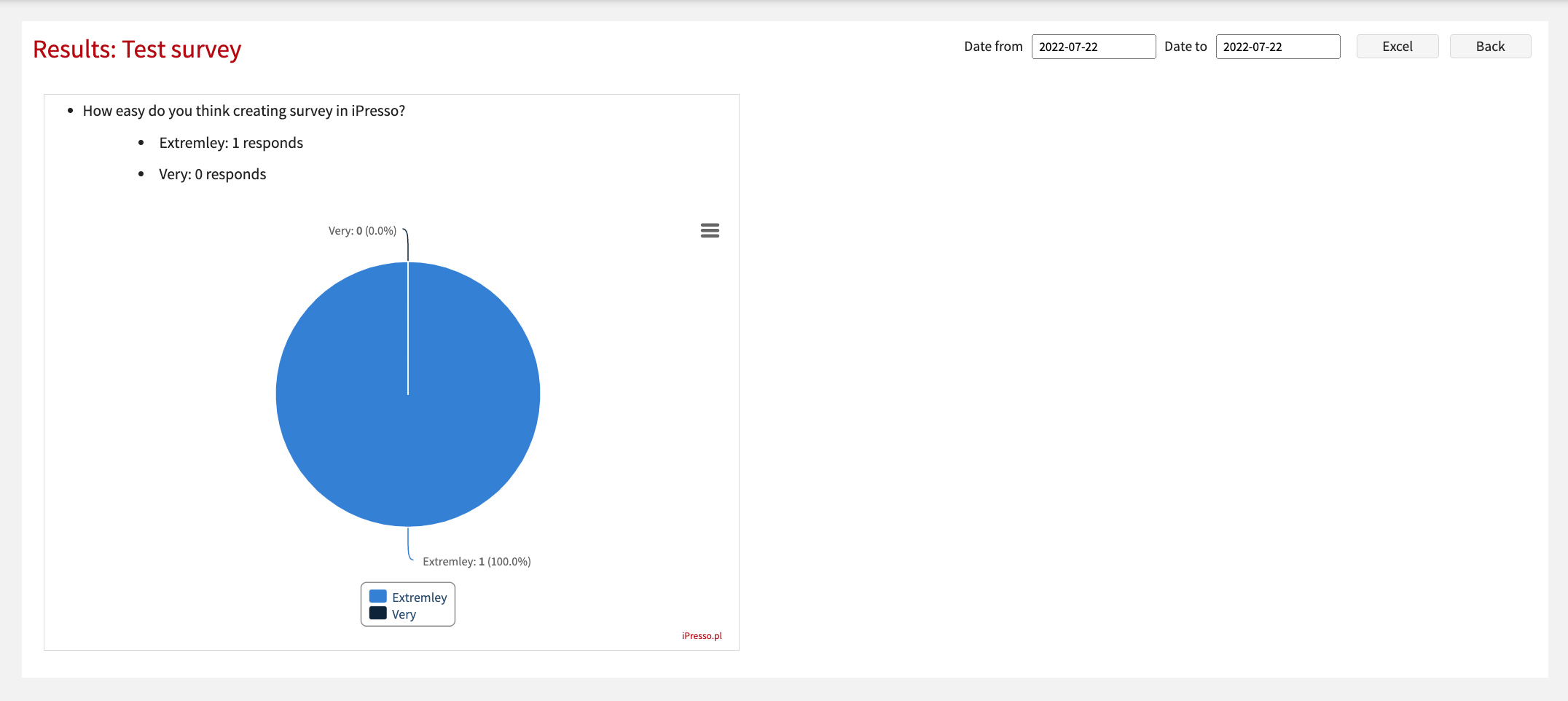 If the contact filling out the survey is a monitored contact, iPresso will be able to distinguish their responses from those of anonymous contacts in the unit results.
In addition, the contact manager will show survey completion activity for contact: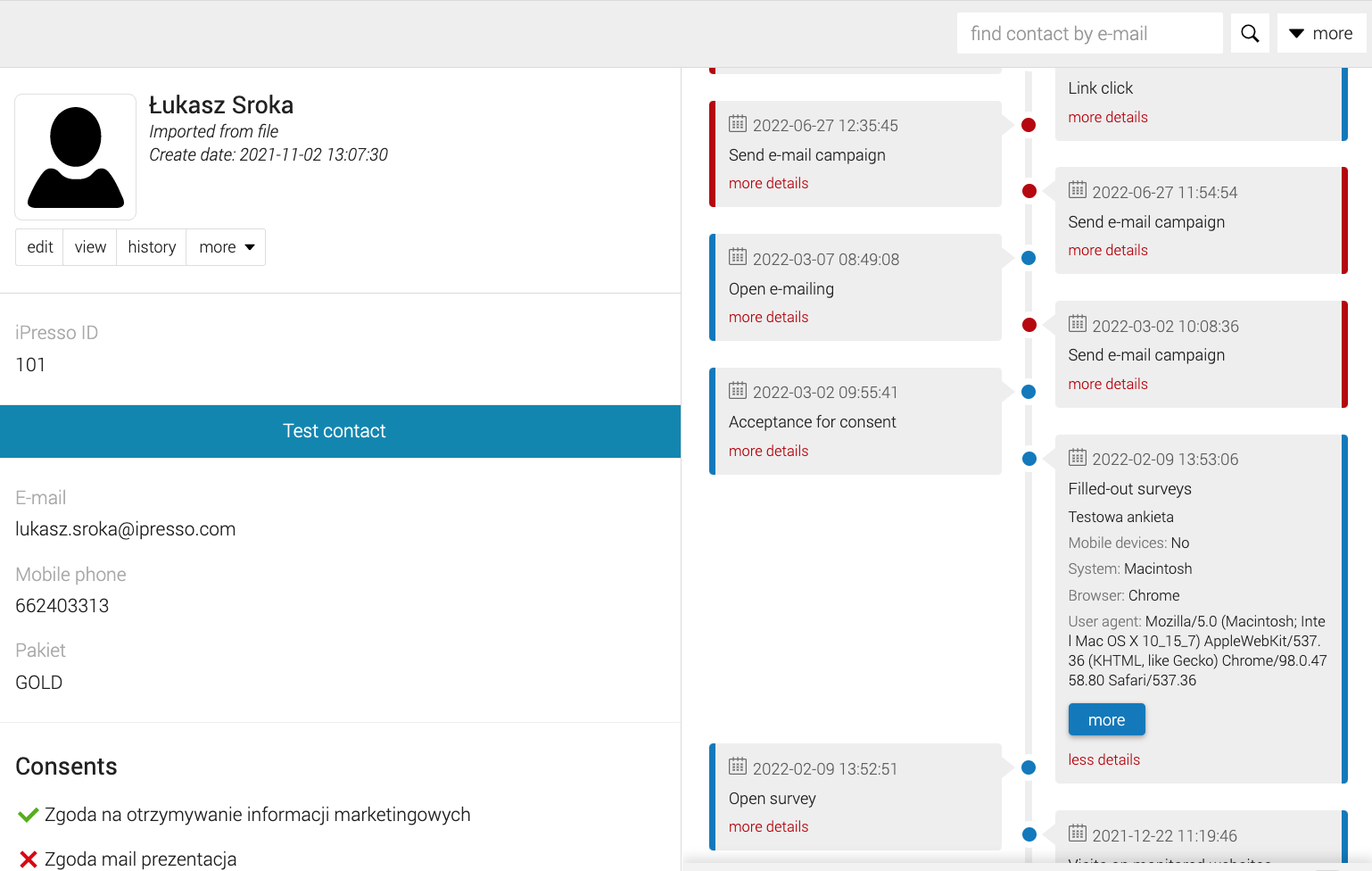 If, in addition to the fact of completing the survey, you care about archiving answers in activities - at the stage of creating the survey, you can check the option Keep answers in activity parameters. This option is not available for open-ended questions: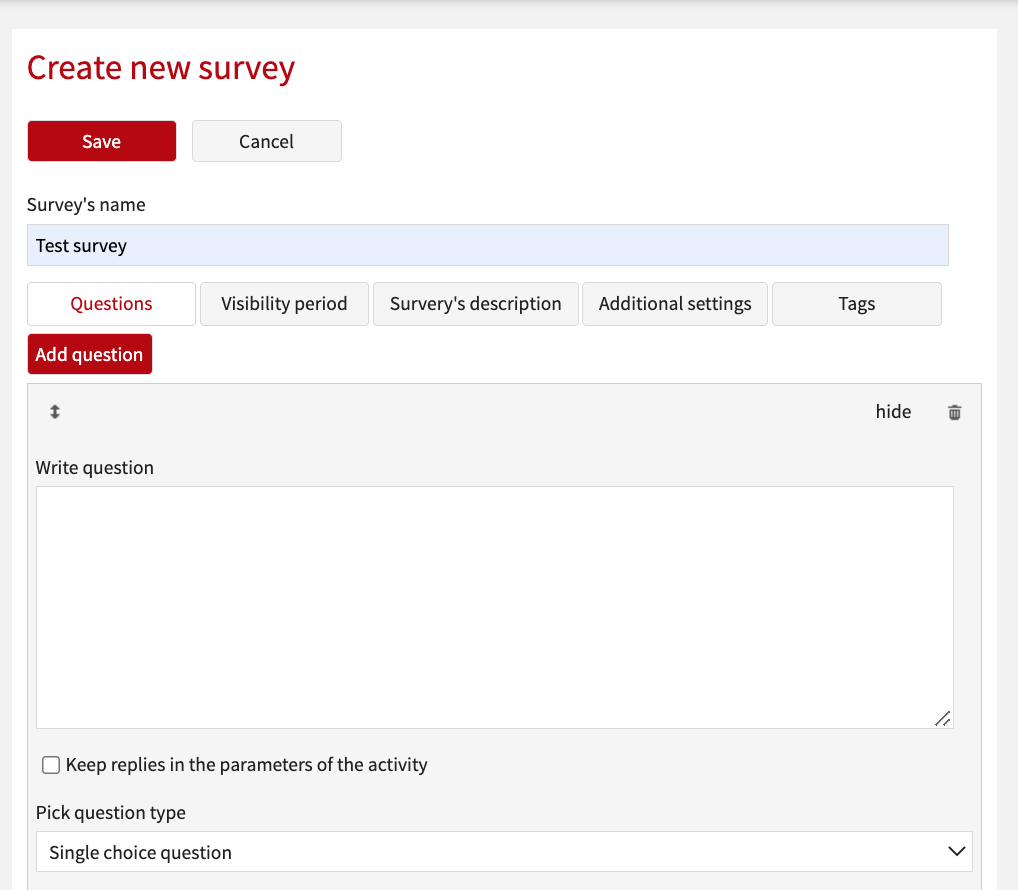 By keeping the information about the completion of the survey in contacts' activity history, you can use segmentation to select the audience that completed the survey.