Sending limits - configuration
To set up sending limits in iPresso, we go to start -> system -> campaigns settings -> sending limits.

Then we click the "ADD" button and configure the settings for the restrictions.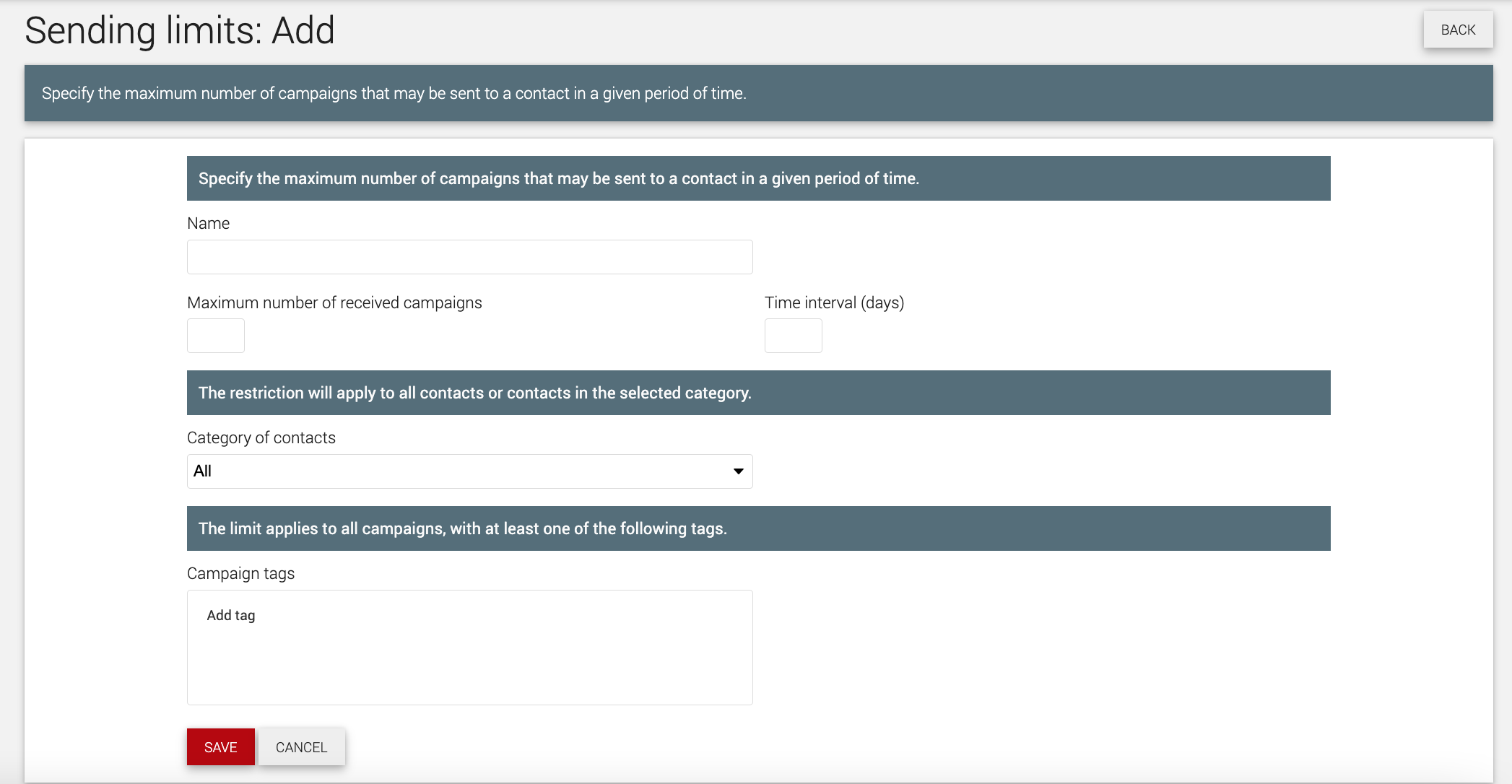 First, we choose the name of our restriction, select the maximum number of campaigns received in a set period of time.
Then (optionally) we can choose the category of contacts to which our restriction will apply. If we do not select a category, the restriction will apply to all contacts.
In the next step (optionally) we can select a campaign tag, in which case the limit will be applied to all campaigns that have at least one of the specified tags.
Finally, we click the "Save" button and that's it. Our restriction will be added to the other restrictions.