Satellite characteristics - internal conditions
Satellite allows you to use internal conditions to call Marketing Automation scenarios to launch campaigns based on data collected in your iPresso account.
The triggering of a campaign or series of actions on contacts in scenarios is based on the segment count.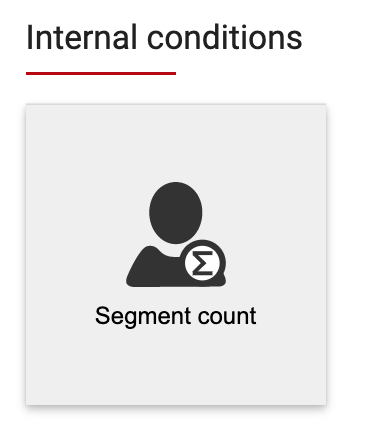 This requires the creation of a segment and then setting a range, the achievement of which will trigger the start of the scenario. There are numerous operators to choose from to fine-tune the criteria.

Examples of use
A segment collecting people who have filled out a contest form, when the upper threshold of applications is reached, automatic dispatch of the end of the collection of applications.

Segment collecting people who filled out the contact form, triggering a dispatch encouraging people who abandoned filling out the form with information about the ending of the maximum threshold of submissions.

Segment collecting people who purchased a particular product, communication to people who added it to the shopping cart but did not purchase it: "Already 280 people bought the product you have in your shopping cart come back to us to make it before the stock runs out."

A segment collecting people who abandoned the shopping cart on a given day, a large number of abandonments triggers a scenario that sends an alert to those in charge of the store to verify the correctness of the offers

Segment collecting people who filled out a form, when a set threshold is reached, sending discount codes from eCouponing