Use of of Scoring
Scoring, in a nutshell, is a system of points awarded to customers for certain brand-beneficial behavior. Properly planned, automated scoring activities allow better tailoring of marketing communications and give a real indicator of customer engagement.
iPresso allows you to award points based on behavioral or demographic data - allowing you to reward behaviors or characteristics assigned to a customer, respectively.
Behavioral data
Examples of behavioral data useful for scoring configuration:
visits on monitored websites

adding a product of a certain value to the basket

abandoning basket ​​

buying more products

clicking a link from mailing

filling out a form

agreeing to the newsletter

participating in a contest
Demographic data
Examples of demographic data for use in scoring:
phone number provided

customer address within the free delivery area

household size

pets owned
Scoring can be configured globally for an account or within running Marketing Automation scenarios - thus responding differently in each campaign you run or complementing each other with global rules.
Creating scoring plans
To create global scoring rules for an account, use the scoring plans functionality in the loyalty building tab:

Set the name and choice of the attribute that will store the result.
Next you can proceed to configure rules that will automatically raise or lower the scoring value depending on customer behavior.
Examples
Below are examples of how to use the behavioral data mentioned earlier:
Visits on monitored websites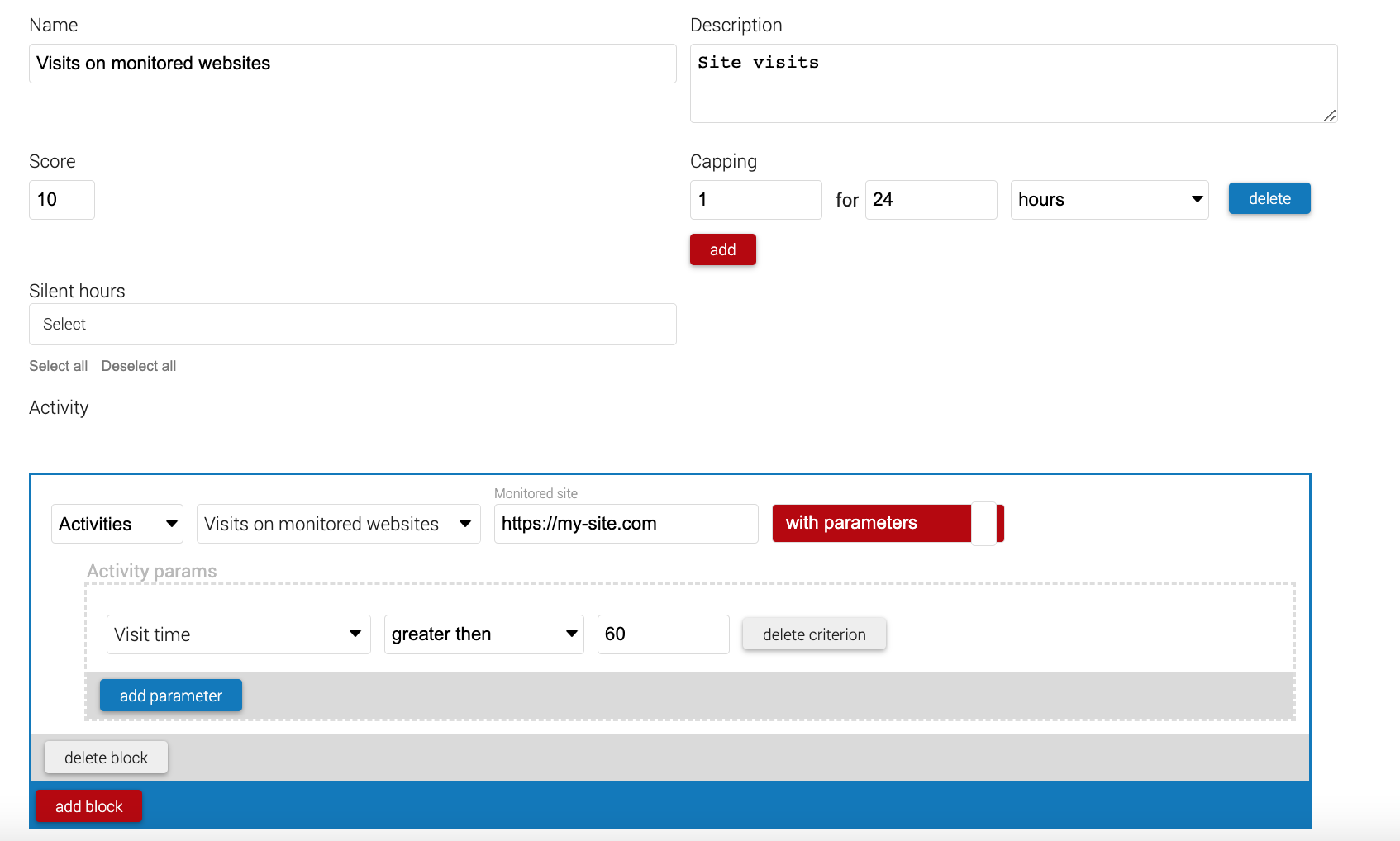 Adding a product of a certain value to the shopping basket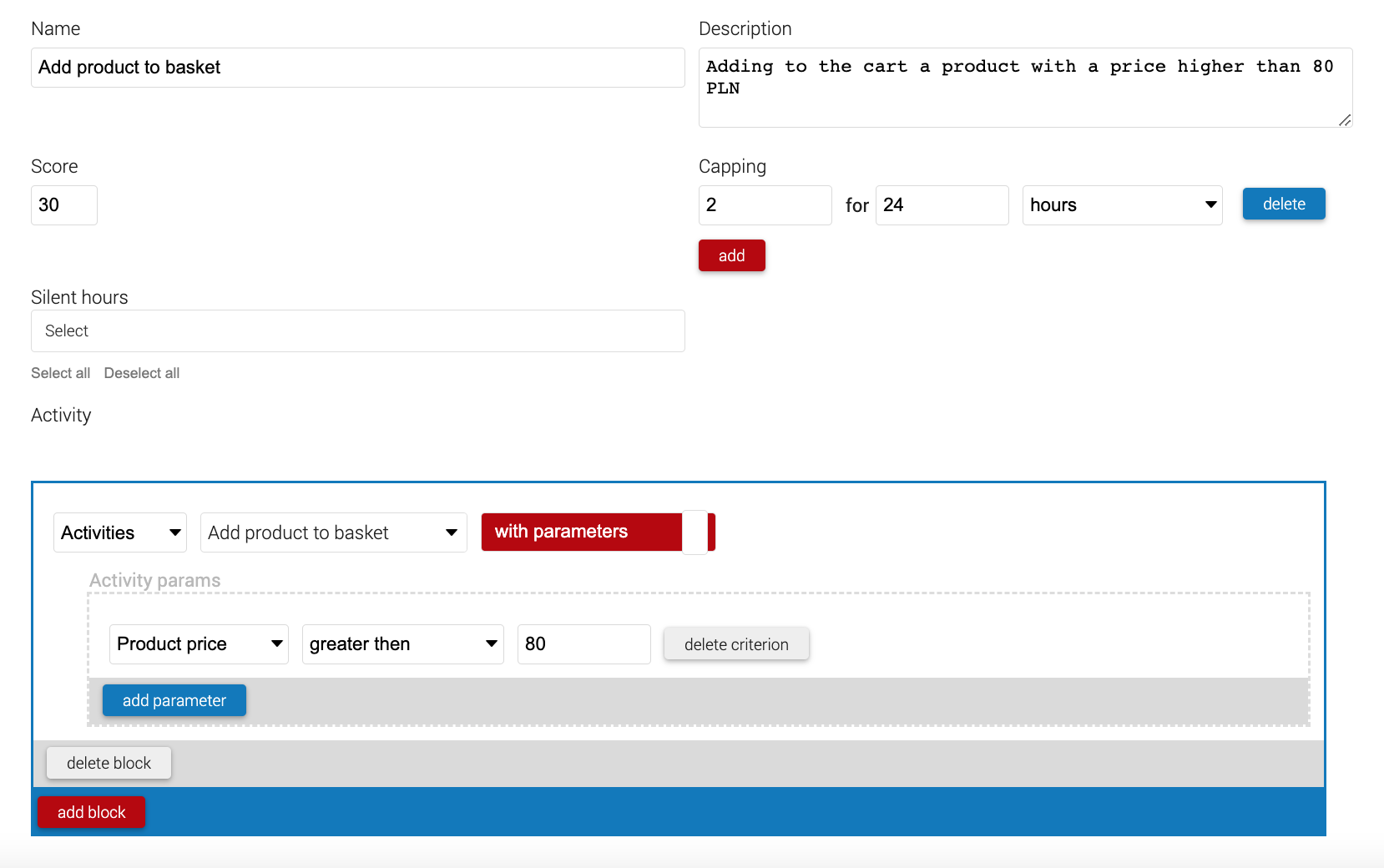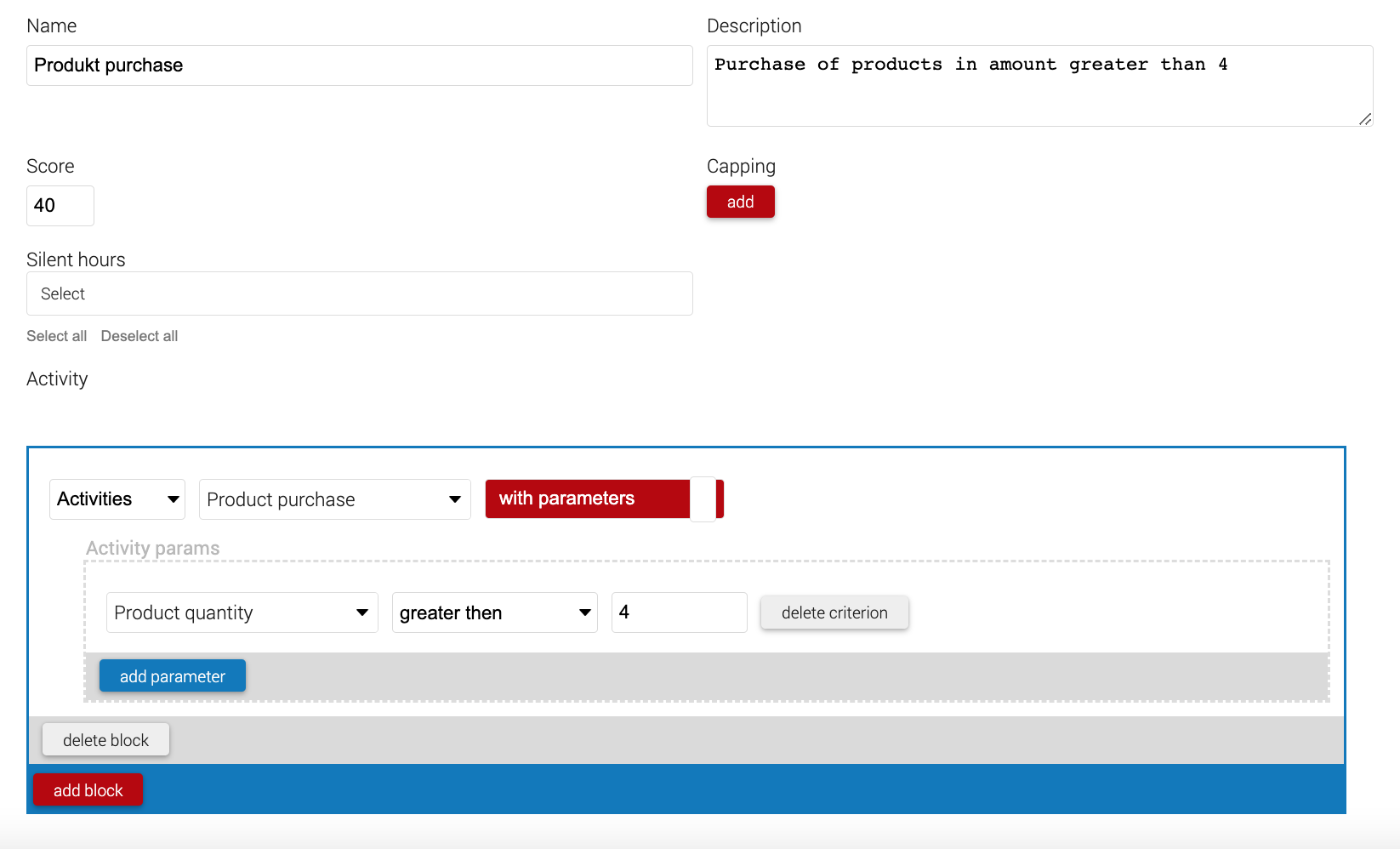 Rules can also have Capping set to limit the number of rewarded behaviors in a time interval.

Another way to award scoring is to fill in the scoring field in Marketing Automation scenarios: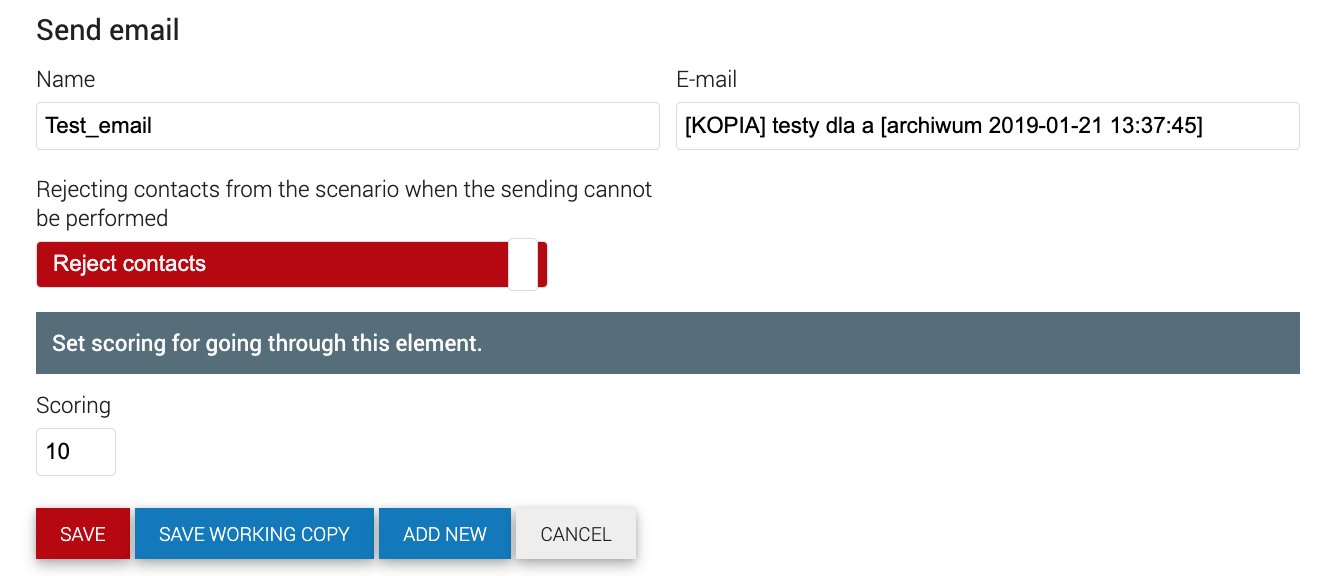 Scenario capabilities allow you to respond to customer behavior in different ways, including awarding the appropriate Scoring depending on the customer's behavior in a given case.