Dashboard provides a quick summary of your Mobile Push campaigns. The dashboard helps you analyze trends, campaign performance, and other metrics and data.
Location of the mobile push dashboard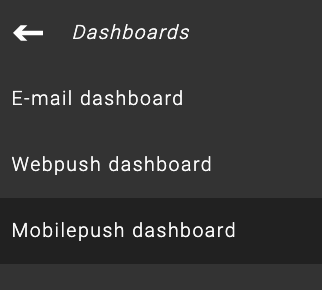 To access the mobile push dashboard - go to the Campaigns tab from the main Menu bar, then click the Dashboards section, then select the Mobilepush dashboard.
Number of tokens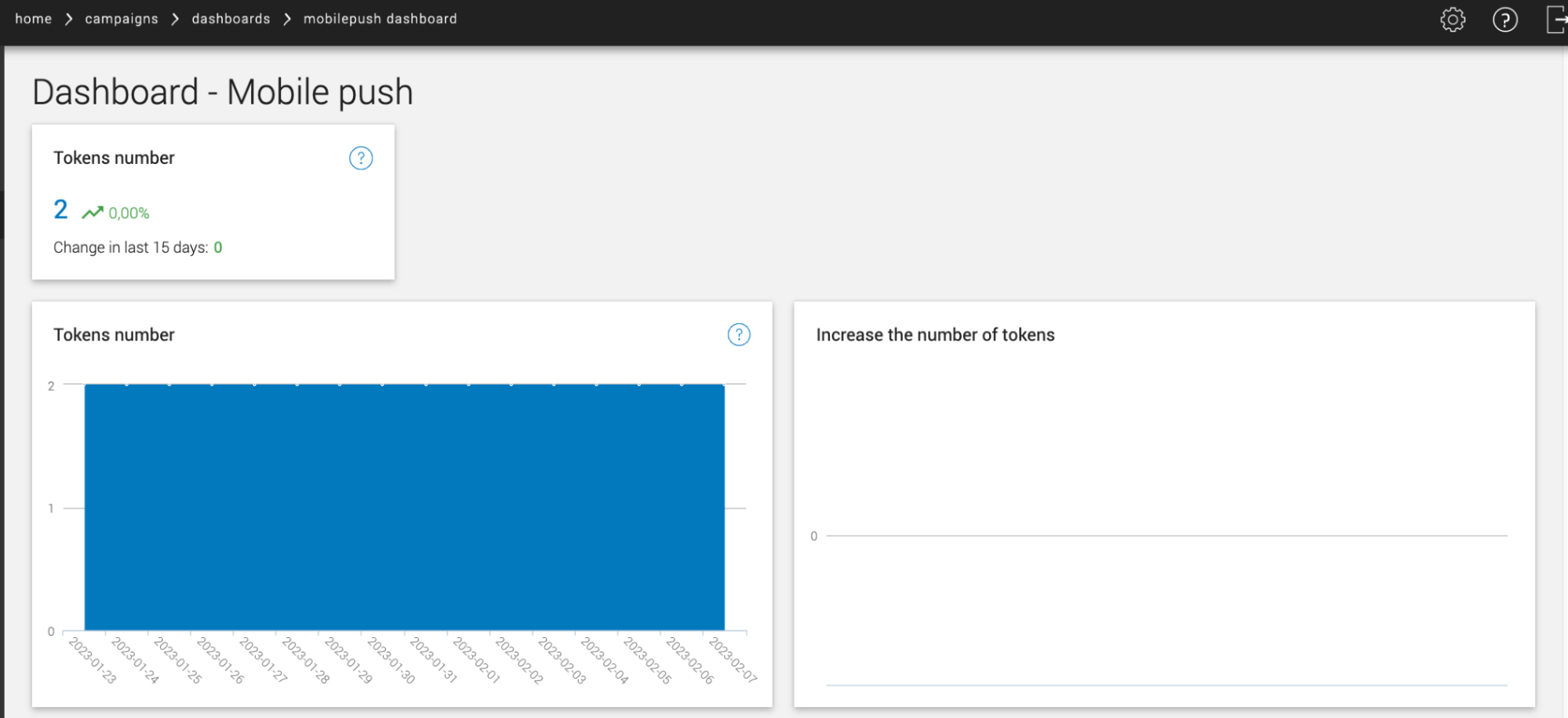 Within the dashboard we can preview data related to the number of mobile push tokens assigned by the system to devices on which you have agreed to receive this type of communication and web push notifications.
Here we can find information regarding the total number of tokens (two different presentations containing data in numerical and graphical form) and the growth in the number of tokens (also taking into account changes in the number of tokens over the last 15 days).
Breakdown of tokens
The Dashboard also allows us to analyze individual tokens into:
tokens by contact type (tokens of recognized contacts, tokens of anonymous contacts),

tokens by system (e.g. iOS, Android)

tokens in monitored applications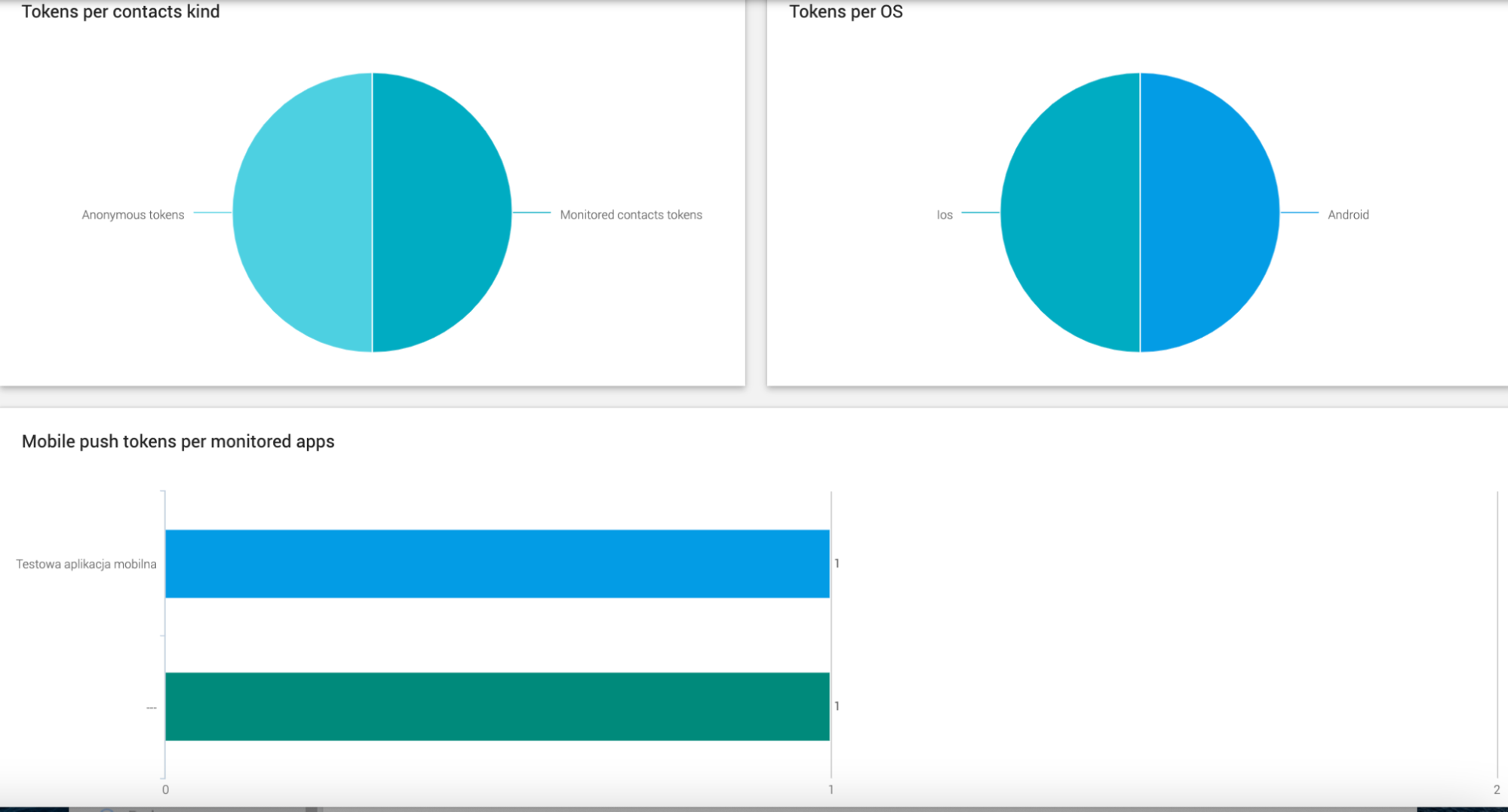 Such detailed and expanded data will enable marketers to get an even more accurate and better understanding of the preferences of marketing communication recipients and focus on actions to improve conversion in specific target groups.