User logs - what are they?
You can add different users to your iPresso account and grant them different levels of access rights. From the administrator level, you can also verify if and when given users have logged into the account - all this is possible thanks to the user logs tab.
If you want to view this detailed data, just go from the main menu bar to the system -> system accesses -> user logs section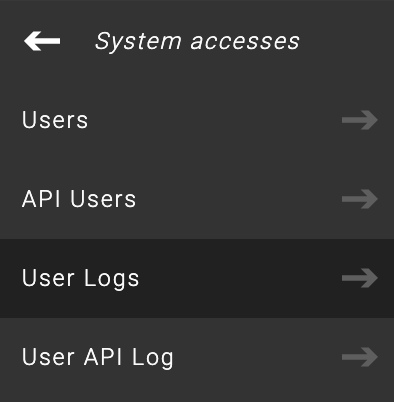 After entering the user logs, we are presented with 2 options that can be monitored: the history of user logins and the history of granting permissions to given users. The statements contain detailed data about your users (login, IP address, login time and others).
If this option is not visible on your account, but you want to have full control and monitoring in terms of logins, ask your account manager to enable you to view this functionality.