A segment is a group of contacts in a database who share one or more common characteristics. Such a group may be formed on the basis of specific criteria, via a file containing appropriate data, or directly in iPresso's Contact Manager.
The main goal of segmentation is to create groups of contacts with regard to whom specific actions may then be performed, such as email or SMS campaigns.
Segments may also be employed in various kinds of reports, charts, scenarios, or when you want to find out how many contacts in your database are characterized by specific attributes, consents, etc.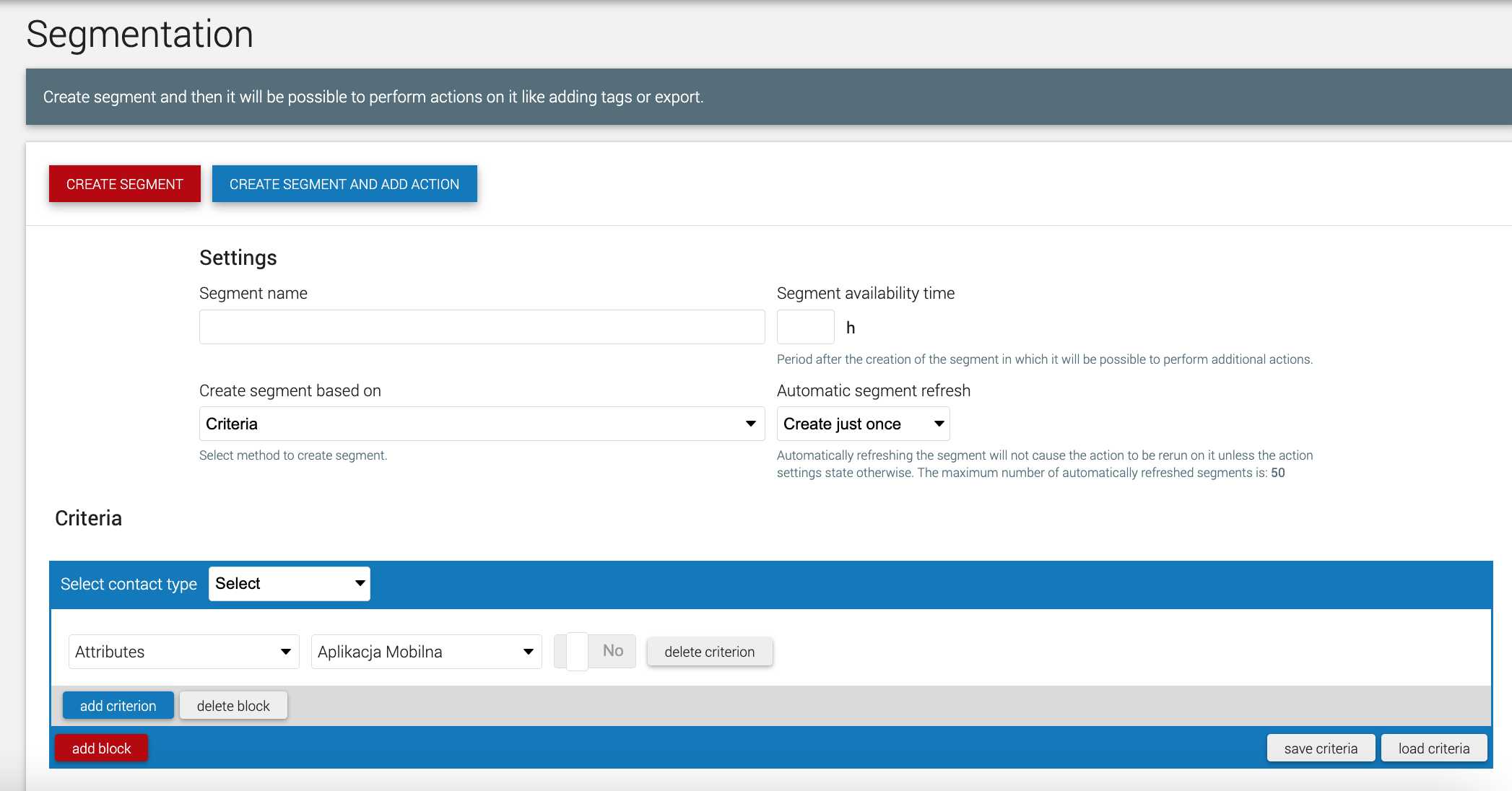 To see how to create a segment - click here.