A segment is a group of contacts in a database who share one or more common characteristics. Such a group may be formed on the basis of specific criteria, via a file containing appropriate data, or directly in iPresso's Contact Manager. The main goal of segmentation is to create groups of contacts with regard to whom specific actions may then be performed, such as email or SMS campaigns.
Segments may also be employed in various kinds of reports, charts, scenarios, or when you want to find out how many contacts in your database are characterized by specific attributes, consents, etc.
To create a new segment, navigate to Segmentation, then select Segment creation: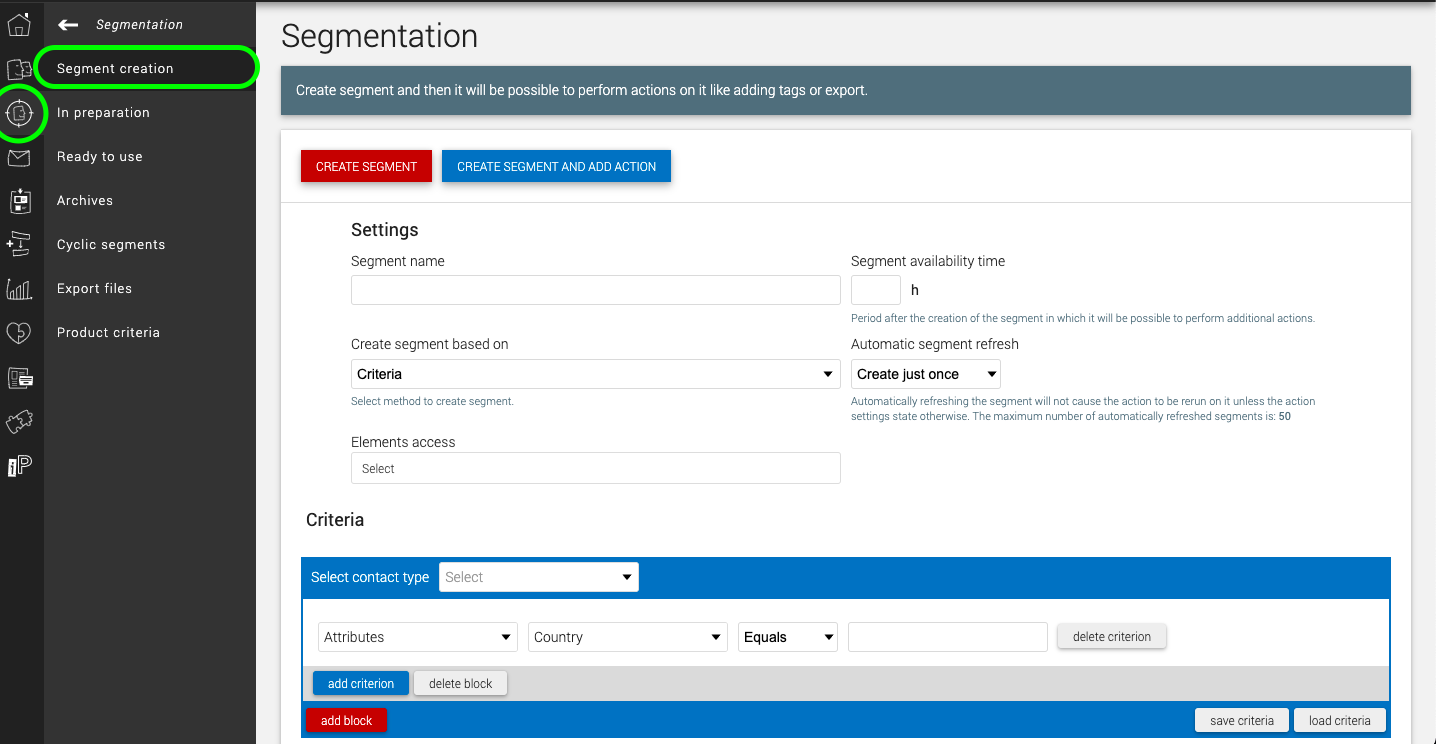 When creating a segment, you have to name it, specify the time period within which it will be valid, and decide whether you want it to be generated just once or automatically refreshed. If you select the Refresh automatically option, the segment count will be updated according to the time interval that you set up. If you generate a one-time segment, it will be calculated only once. After the validity period lapses, the segment will be added to the archive, where you will have the ability to refresh and recount it, as well as copy it, and generate new segments on its basis. You also need to select criteria on the basis of which a group of contacts will be built.
After you configure all the elements and click Create segment, it will be moved to the In preparation section. After a short moment, it will be ready to use.

In Segmentation, there is also the Export files section.