iPresso Satellite is a functionality of the system within the ENTERPRISE package that gives you the ability to define various types of conditions the fulfillment or non-fulfillment of which may trigger certain marketing activities automatically.
These may be external conditions based on data from external sources (for example, weather conditions).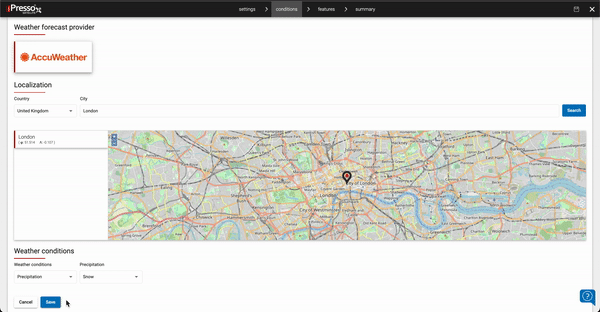 Their fulfillment will trigger the automatic activation or deactivation of your specific actions based on elements such as Marketing Automation scenarios.
Inspiration 1:
Summer is getting closer, the temperature outside is rising, and the 30-degree heat is probably a matter of weeks away. As every year we plan to barbecue and relax in the garden. And the sun is shining more and more, so maybe this is a good time to encourage your contacts to buy sunglasses?
Set up a process in Satellite to run a marketing automation scenario when the temperature reaches 30*C
Prepare product advertising mailings and link them to the appropriate block in the Satellite scenario.
Once weather conditions meet the requirements, Satellite will run a scenario that sends your email encouraging customers to buy your products (e.g. sunglasses, inflatable pool, garden set).
Watch as customers place more orders :-)
Inspiration 2:
Winter surprises road workers every year, but with iPresso you don't need to worry about this! With the first snowfall you can send an advertisement of winter tires replacement to your customers. The best tool for this is Satellite.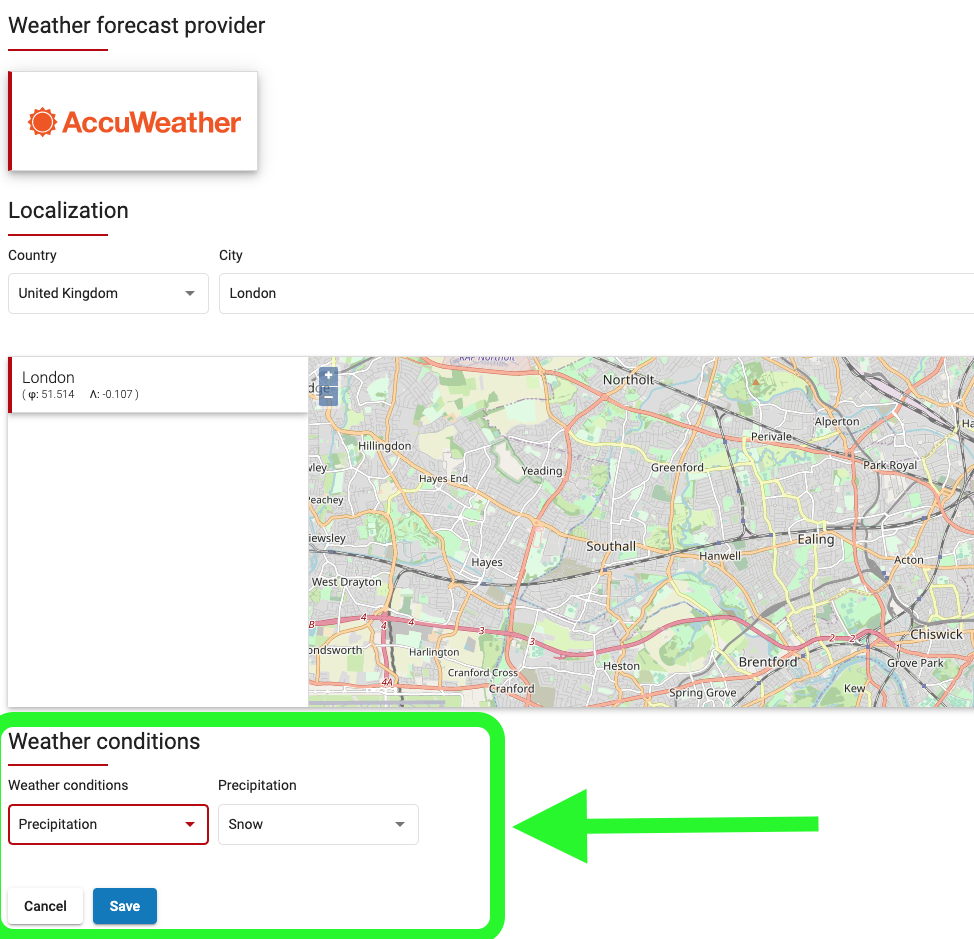 In Satellite set up a process that triggers a marketing automation scenario when it snows.
Prepare a text message reminder to change winter tires and link it to the appropriate block in your Satellite script.
Additionally, send a mailing with an information about the replacement you offer and a link to schedule a service appointment.
Once weather conditions meet the set requirements, Satellite will run the scenario sending your email encouraging to get tires replaced.
You'll keep your customers safe on the road in inclement weather and start selling your product. Win-win!
Inspiration 3:
Has it been pouring rain in your city for a few days or the weather for the weekend seems to be lovely for the ducks? This is a great time to remind your customers about weekend trips and convince them to take a break from work and the drizzly weather!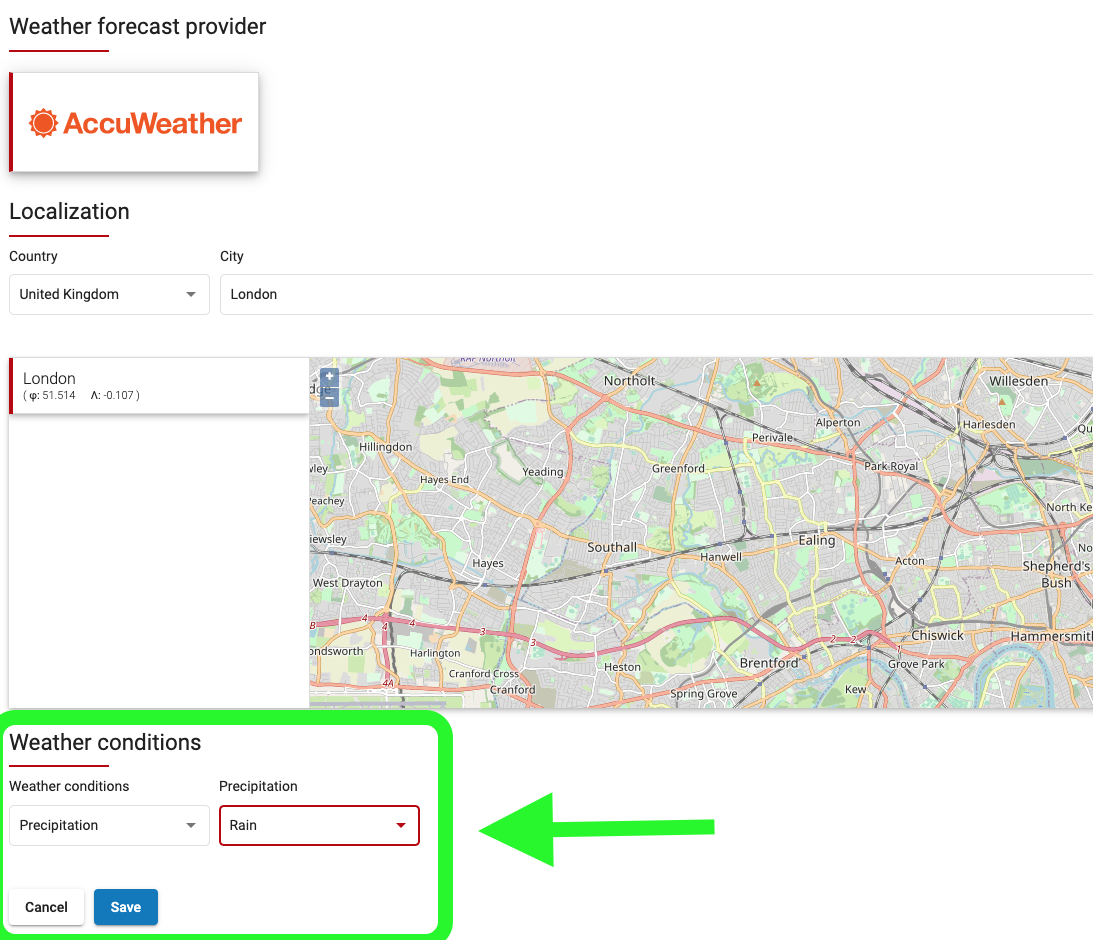 In Satellite, set up a process that triggers a marketing automation scenario when rain approaches the country
Prepare a mailing advertising trips at great prices
Link it to the appropriate Satellite scenario block.
When it rains, Satellite runs the scenario sending the communication to your customers.
To learn more about Satellite's full setup click here.