Successful marketing efforts require building a base of recipients, that you can easily segment. In iPresso, we call your clients - contacts. And the place to manage them - contact manager.
You can add contacts in several ways (find out here).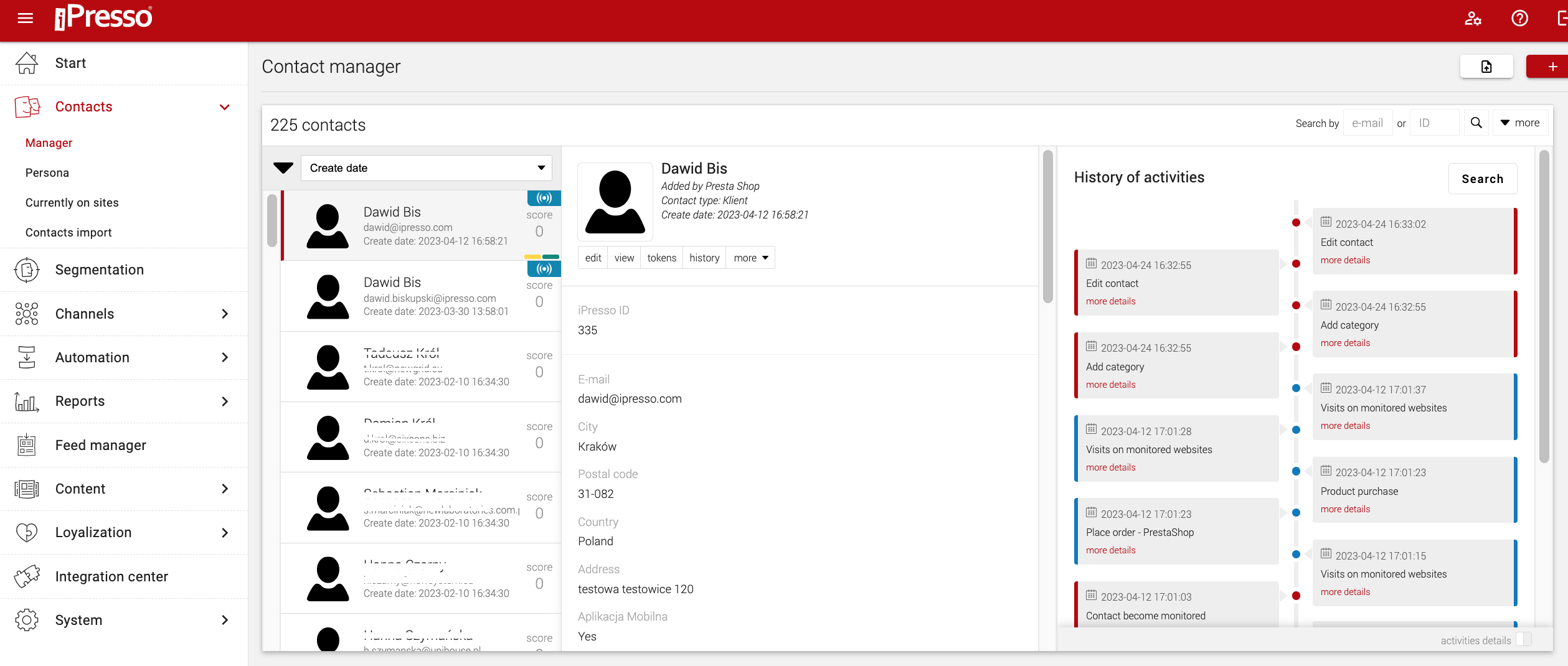 Contact manager view
In the top right corner, you will find a shortcut to import the file and options to add a contact.
Below you can search for a contact by email, or click "more" to refine your search: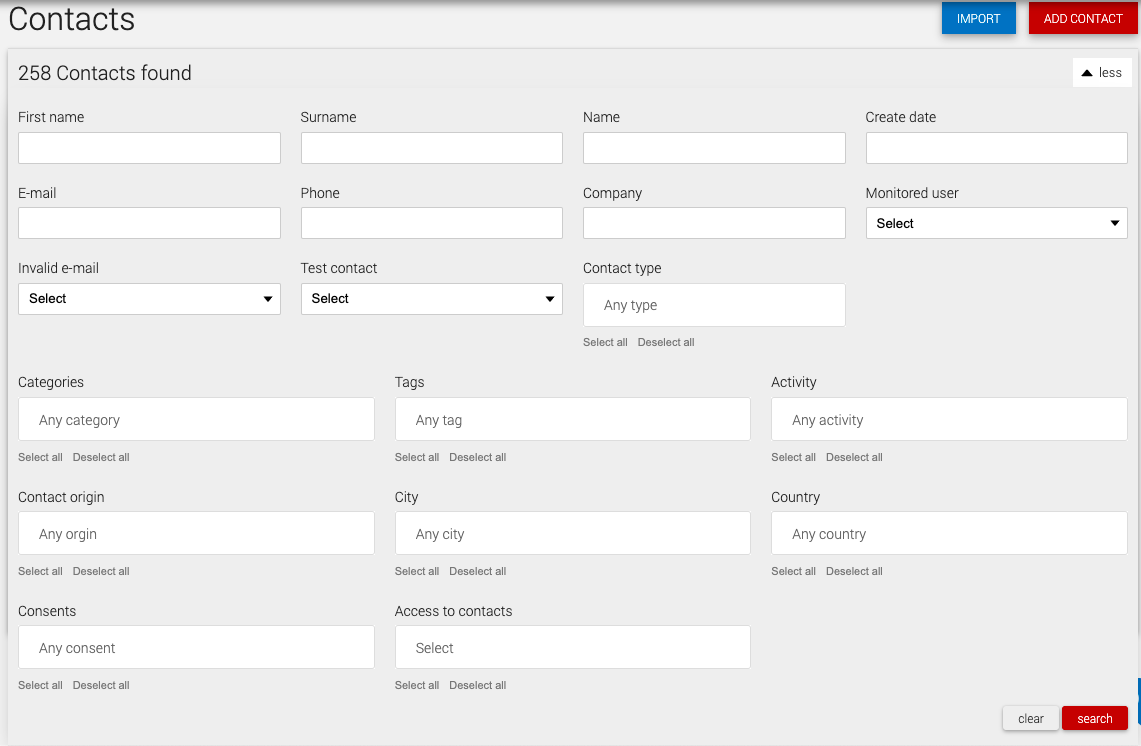 The view is divided into three sections:
Contact list
In the contact list, you will find all your contacts. A blue checkmark in the top right corner indicates that the contact is being monitored.

Contact details
When you click on contact, the middle sections will show the details: name, method of adding, date of adding, and the iPresso ID, which is the unique number of the contact in the database.
You can edit the contact details by clicking the edit button: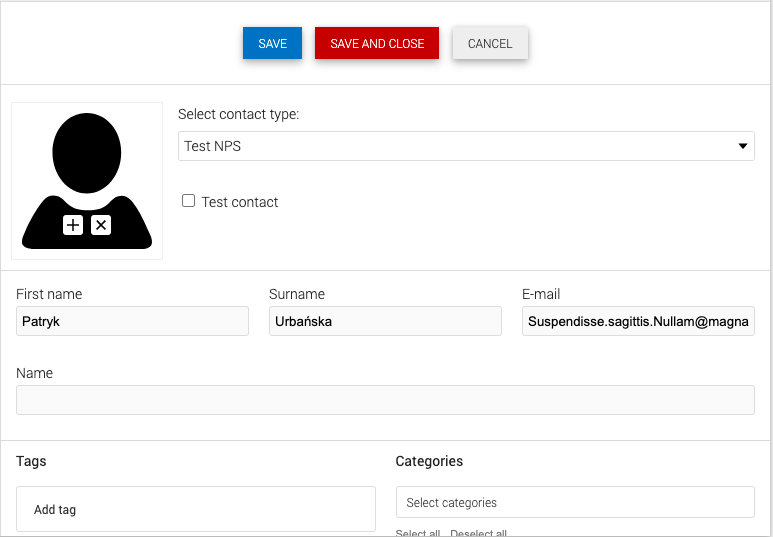 You can edit any attributes, tags, consents, types, and categories.
If a contact has agreed to web push/mobile tokens, token information will appear under consents:

If you mark the contact as a test, you can use it to test marketing communications before sending them out. Once the changes will be saved, a blue checkmark will appear in the contact details:

Once you finish editing, click "save" or "save and quit".
IMPORTANT: if you are editing contacts do it with caution as you are handling the data of your 
recipients. Deleting consents or editing other data maybe a breach of the GDPR - bear this in mind. 
Activity history
Activities are being saved from the moment you add a contact to iPresso. They cannot be deleted or edited. To make navigation easier, you can click "search" and filter the data. You can also expand/collapse the details of the activity: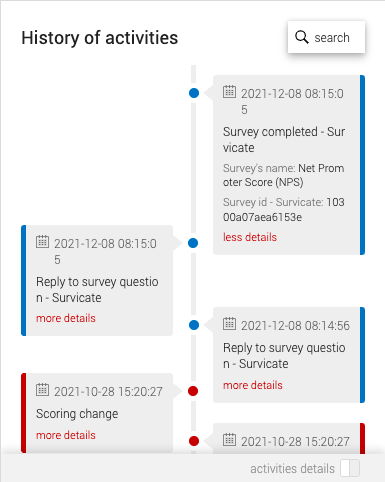 For campaigns, you can click "more details" to preview the campaign.
IMPORTANT: if you want to select an audience, use segmentation

.




Use this tool to preview your contacts.